Share this item with your network:
Facebook seeks to revolutionize the enterprise collaboration market

sommai - Fotolia
Will Workplace revolutionize the enterprise collaboration market?
In this issue of CIO Decisions, we explore Facebook's venture into the enterprise collaboration market and why cooperation between business and IT continues to be vital to modern companies' success.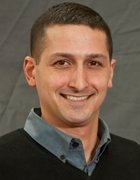 By
As contributing writer Mary K. Pratt notes in this month's cover story, enterprise collaboration tools are not new: For almost a decade, Enterprise 2.0 technologies have sought to foster employee collaboration and engagement through the use of wikis and blogs. None of these corporate social media tools have become hugely popular, however, as they sought to copy what Facebook offers to consumers into the corporate setting. But now that Facebook has officially entered the market with Workplace, will the social platform of choice for 1 billion users conquer the enterprise collaboration market?
If familiarity breeds contentment, then Workplace will probably be a big hit with employees. The business version of the social networking platform has similar features to the consumer version and incorporates familiar offerings such as news feeds, likes and chat apps. There certainly are differences, however, especially because the new platform is designed to support employees collaborating in groups to achieve work goals, rather than just social interaction.
Still, the beta version of Workplace -- originally dubbed Facebook at Work -- was not without its drawbacks, including a lack of integration with applications and tools employees already use every day. Businesses also already have numerous options for social software, and adoption of these established tools remains limited. These concerns leave company executives wondering whether Facebook's new platform will actually deliver real business value. As Gartner analyst Mike Gotta told Pratt, perhaps the biggest question surrounding Workplace will be whether it actually helps employees do their work more efficiently.
"With Workplace, the immediate thought is, 'That's nice. You can use it as a landing, but how does that help me get work done?'" Gotta asked.
We sought the answer in this issue of CIO Decisions, where we talk to analysts, beta users and CIOs about Facebook's big business play and whether Workplace will deliver on its promises to enhance employee communication and collaboration.
Elsewhere in this issue, Shutterstock CIO David Giambruno provides lessons learned from his company's shift to a software-defined data center, and New Balance executives discuss why lockstep cooperation between business and IT has become integral to the company's success.
Email Ben Cole at [email protected].
Dig Deeper on Enterprise collaboration strategy