Share this item with your network: BACKGROUND IMAGE: iSTOCK/GETTY IMAGES
Master a multichannel customer engagement strategy

FotolEdhar - Fotolia
News
Stay informed about the latest enterprise technology news and product updates.
Why multichannel customer engagement strategies matter
Interactions with brands across many avenues are now the norm for consumers. Enterprises looking to capitalize must get their multichannel customer engagement strategies in order.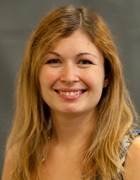 By
As those who know me can attest, I'm a huge Boston Celtics fan. I keep tabs on my favorite basketball team daily through a number of avenues -- including social media like Twitter and Facebook -- and, of course, by watching the games, both on television and in person, and seeking highlights and game recaps online when I miss them.
And that's just the "work" I put in. The Celtics organization reaches right back out to me, both through its broader email list and by showering me with personalized emails and phone calls promoting ticket packages.
In short, I am the not-so-mythical multichannel customer -- and the analytics-minded Celtics organization is well aware that keeping hangers-on like me constantly in touch with the team benefits its bottom line.
"Optimizing revenue is what we're ultimately trying to do," said Jay Wessland, the team's vice president of technology, at a recent CIO summit I attended on using data analytics to improve the fan experience. In addition to targeting already-engaged fans, his IT group is trying to focus on individuals they're not hearing from today, and there's a big push on social media, especially fans who are at the games. "It's easier to keep fans happy than to go out and get new fans," he said.
It's a lesson many organizations are learning as the spread of mobile devices, geolocation targeting and more precise data collection and analytics tools translates to an increased number of customer touch points. It's no longer enough for enterprises to only cross potential customers' minds when they're in the process of making a purchase or contemplating making a charitable donation -- enterprises need to be ahead of the game.
"Fundraising is not all we do, but all we do depends on fundraising," explains CIO Jay Ferro of the American Cancer Society (ACS) in the cover story of this month's CIO Decisions ezine. "In order to get to those donors and to all our constituents -- which is anybody who is passionate about our cause -- we have to have a sophisticated multichannel engagement strategy."
In addition to case studies of multichannel customer engagement strategies at the ACS and retailer Talbot's, this issue includes features on CIO pay and happiness; 10 steps CIOs can take to prepare for the Internet of Things; and chief digital officers on how CIOs helped craft their role.
Fear not, Celtics brass: I'd never abandon my team. But your IT group's efforts to engage me through various channels definitely bolster my passion -- and keeps me coming back as a paying customer.
Please write to me at rlebeaux@techtarget.com.
Dig Deeper on Enterprise business applications