Share this item with your network: BACKGROUND IMAGE: iSTOCK/GETTY IMAGES
Disaster response and recovery: This is not a drill

Guido Vrola - Fotolia
Manage
Learn to apply best practices and optimize your operations.
When disaster response is life or death
When disaster response is a matter of life or death, the CIO must spring into action. Learn how to tackle swift disaster recovery in 'Modern Infrastructure: CIO Edition.'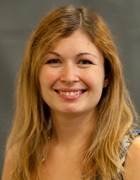 By
I'm not one for unnecessary shock tactics, but that title is no exaggeration. Sometimes, disaster recovery (DR) represents not just servers that go offline for what seems like eons, or the loss or public exposure of confidential customer data -- and yes, those are obviously issues to be tackled is a comprehensive disaster recovery plan -- but an actual catastrophe, where human lives are on the line. That's another category of disaster entirely, and CIOs and IT executives may find themselves on the front lines of confronting the fallout and preventing further damage.
Our CIO expert Harvey Koeppel stared down just such a disaster in which one life was lost -- and fears abounded that more were on the line -- as he describes in the riveting first story of this issue of Modern Infrastructure: CIO Edition. As the consumer group CIO of a global financial services institution, had traveled to the Asia-Pacific region to address repeated incidences of "lost-in-transit" customer records. One night, he received a phone call informing him that terrorism had claimed the life of a bank worker 12 time zones away in Latin America. Even worse, subsequent phone calls made it clear that this wasn't a one-off attack.
"My fears about lost data and lost jobs vanished," Koeppel writes. "A human life had been lost. Other lives were at stake and, as completely unprepared as I felt, it was time to be the leader I was hired to be." Read how Koeppel responded to the crisis, and what he learned about the CIO role in the process.
Also in this issue, CTO Niel Nickolaisen explains how he informed his new CFO that IT is not the ultimate owner of disaster recovery efforts, and Rich Licato, a chief information security executive, offers six steps toward developing an enterprise risk management program that identifies both risks and their countermeasures.
A lot of things in IT feel like life or death. Once in a while, they truly are. Be prepared, no matter the circumstances.
Write to me at rlebeaux@techtarget.com.
Dig Deeper on Enterprise disaster recovery and business continuity planning