Share this item with your network: BACKGROUND IMAGE: iSTOCK/GETTY IMAGES
The hybridized cloud: Where private and public cloud coalesce

Luiz - Fotolia
Manage
Learn to apply best practices and optimize your operations.
When are the private and public cloud like a cronut?
Done right, a blend of the private and public cloud can lead to an IT strategy that's greater than the sum of its parts.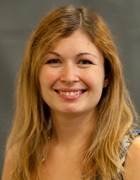 By
In biology, a hybrid is the offspring of two animals or plants of different breeds, varieties or species, with the offspring displaying traits and characteristics of both its parents. Think a mule, the cross between a horse and a donkey, or triticale, a wheat-rye combo. And in the course of working on this letter, I stumbled across a recent article about hybrid food -- has anybody tried the cronut?
When we talk about the hybrid cloud, I'm inclined to think that the genetic building blocks of the private and public cloud aren't so dissimilar to begin with; what really differentiates them is how enterprises choose to employ these divergent but ultimately complementary resources to build a strategy that's greater than the sum of its parts.
As writer Dina Gerdeman explores in this issue of CIO Decisions ezine, a hybrid cloud environment that manages some applications and systems in-house while relying on external public cloud services for managing other data and infrastructure resources can lead to increased agility, faster IT service delivery and lower costs -- as well as a new CIO attitude on how to approach private- and public-cloud offerings and processes.
"That's the first thing we look at when we look at a business problem we want to solve: How long would it take to execute on what we want to get done? And what's the total cost of ownership over time?" said Link Alander, CIO at Lone Star College in Houston. "When we went to the cloud, we changed our philosophy and decided there should never be a major project that takes more than a year and a half. Business units don't want to wait for a new service."
Also in this issue: We look at how a craft brewing company, uh, brewed and crafted a business-focused cloud ERP strategy; examine why one Capitol Hill congressman is discussing a war on cyberattacks; address the latest buzz on sensor data; and learn all about the chief marketing technologist and what this new role means for the C-suite.
Put it all together, and we think this ezine makes for a pretty fine hybrid itself.
Please write to me at rlebeaux@techtarget.com.
Dig Deeper on Cloud computing for business