Share this item with your network:
The private versus public cloud dilemma: Start with cost

alphaspirit - Fotolia
Want to go the private cloud computing route? It's no breeze
Private cloud computing comes with many benefits, but building and managing it is no simple feat. Does your company have what it takes?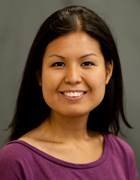 By
Deciding which cloud implementation to go for -- private cloud computing vs. public cloud vs. hybrid IT -- is kind of like shopping for the right umbrella: Will it help you achieve your objective?
Sounds like a stretch? Bear with me.
As a longtime Boston resident, I have lived through long stretches of wet weather -- rain, snow, sleet and everything in between -- and gone through a string of umbrellas, all of them of the cheap, drugstore variety. This past Sunday is an example. Amid unrelenting gusts, a cold rain blowing at a sharp angle, I ventured out with my cheap umbrella, which promptly (and predictably) flipped inside out and tried to fly from my freezing fingers. Disgusted as much with myself as with this useless tool, I vowed this time to get a tool that would stand up to the job. I threw the mangled mess in a trashcan, walked into the first store in my path, whipped out my credit card and purchased the biggest, heaviest-duty, most expensive umbrella there. Nothing could touch me now, except that two minutes later, I heard a POP! My expensive umbrella had cracked its ribs. A poncho to throw over my winter coat would have been a smarter and more cost-effective purchase.
As organizations ponder whether to go the private cloud computing route, their first question should be which type of cloud computing can address their business needs most cost-effectively. While a large corporation like State Street has successfully implemented its own private cloud on-premises and reaped benefits like lightning-fast speed to market and a scalable, secure computing base, building and managing an internal private cloud is a complex feat. It requires large sums of money and robust hardware investments -- and the capacity to make mistakes. Not all organizations have what it takes.
"The cost of private cloud has to do more with your IT resources and the training of those resources and the managing of that software and making it 24-hour accessible," Pamela Wise-Martinez, chief cloud architect at Pension Benefit Guaranty Corp., told Features Writer Jason Sparapani in this month's cover story.
This Sunday, I was too fast on the draw with my credit card. Don't make the same mistake I did -- not when potentially millions of dollars are at stake.
Email Francesca Sales, site editor, or find her on Twitter @Fran_S_TT.
Dig Deeper on Cloud computing for business