Share this item with your network: BACKGROUND IMAGE: iSTOCK/GETTY IMAGES
How Mobile IT is Revamping Network Strategies

iSTOCK/GETTY IMAGES
Manage
Learn to apply best practices and optimize your operations.
IT users are now consumers -- and the path to customer satisfaction
IT users are now really consumers, and providing them with the technology they crave is the fast path to divining and satisfying customer needs.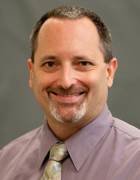 By
CIOs and IT leaders are going to have to get comfortable with the new language of consumerization—that is, stop calling their employees "users" and instead call them what they really are: "consumers" of information technology.
That may get confusing because, of course, "customers" are the life blood a business. But it's the business' internal consumers that put that technology to work in helping reach customers and satisfy customer needs.
Don't take my word for it. Madison (Wisc.) College CIO Igor Steinberg said, "Our internal customers are primarily faculty, and I guess students are external customers. ... They are riding the wave of consumerization and expect to do whatever they need to do when they need to do it and in the way they want to do it. So, those are their expectations."
When Art King was the global information architecture lead for Nike Inc., a primary issue was working on a wireless strategy in tandem with mobile device management, "because the people using wireless devices want to consume enterprise services," he said in this issue of CIO Decisions.
The upshot of the consumerization movement is not so much that consumer devices have infiltrated the enterprise; it's that internal users—excuse me, customers—expect the same performance, flexibility and convenience of their tech in the enterprise as they have outside the enterprise. If they don't, they will either find a new job or, worse for the IT department, find a way around sanctioned technology and do things for themselves. That's when problems of security, privacy and data integrity break out.
"Consumerization is happening, large file sharing is happening and this trend will continue. It is up to IT to figure out how to accommodate this, because if we don't simulate the kind of experience they get on the consumer side, people will figure out a way to go around us to get their job done," said Randy Nunez, senior network engineer at Ford Motor Co.'s Mobile Computing IT Enterprise Technology Research division.
To help understand this problem further and consider some solutions from real IT practitioners, read Executive Editor Christina Torode's cover story on the mobile IT "network effect." Also in this issue, News Director Linda Tucci on building a corporate social network; Features Writer Karen Goulart on cloud implementation project management and an interview on data analytics with PayPal's chief data scientist.
Dig Deeper on Enterprise mobile strategy