Share this item with your network:
Integrating hybrid systems? It's now a core IT service

3dmentat - Fotolia
Unlocking business value in a hybrid environment
The job of integrating a hybrid environment has become more complex and more urgent than ever as companies' adoption of cloud-based systems gains momentum. But is the work about to get easier?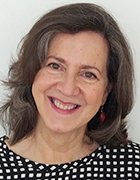 By
To integrate or not to integrate a hybrid environment? That is the question many CIOs wrestle with on a daily basis. Systems integration is hardly a new gig for IT leaders and their organizations. Designing an enterprise IT architecture that lets disparate systems talk to each other has been a core competency of the CIO job for decades. But the task is harder now and will almost certainly become more complex, at least in the near term. As enterprises accelerate their adoption of cloud and other outside systems to do business, there is an urgent need to connect these outside systems with the critical on-premises systems that run the business and that often represent hundreds of millions of dollars of investment.
As business writer Mary K. Pratt lays out in this month's cover story, that can be a steep climb for many IT organizations. Challenges range from integrating data in real time, to bolstering network capability, to meeting security and compliance requirements, to finding and training (and paying for) the personnel to do all the hard work. Then there is the issue of return on investment. As Pratt reports, a key consideration for Chris Drumgoole, the COO of IT at GE, is whether disparate systems justify the investment required to connect them. In one case he describes, the nature of the data that needed to flow between an on-premises system and one based in the cloud warranted having his IT team build an API. But that elegant solution is not a given, especially as GE moves further into next-generation platforms, he said. "There are thousands of systems that will require APIs, and we can't put that same muscle behind every system that's going to have to talk to other systems," Drumgoole told Pratt.
With all that's riding on connecting these systems -- business agility and, for some companies, just plain survival -- it's no wonder that integrating a hybrid environment has become a full-time (and onerous) job for IT organizations. Is there a silver lining in this cloud of work? As Pratt concludes in "Integrating a hybrid environment now a CIO core competency," the workload may be lifting -- or at least shifting.
But don't stop reading at our cover story. Features Writer Kristen Lee reports on why it's important to the business that CIOs buddy up with CMOs -- and digs up expert advice on how to build a meaningful partnership; Lee also reports on why PayPal's recent purchase of mobile wallet technology startup Paydiant is a good model for how to get ahead in the digital age; and from Senior News Writer Nicole Laskowski's award-winning Data Mill column, read about five strategies for surviving the next-generation automation technology that's invading the enterprise. I guarantee you'll find plenty to inspire you in this month's issue of CIO Decisions. As for all of us here in Boston, we're on cloud nine that spring at long last has arrived.
Dig Deeper on Enterprise systems management