Share this item with your network:
Updating app performance management for the app economy

alphaspirit - Fotolia
The importance of modernizing your APM strategy
In today's "application economy," a company's employees and customers are conducting much of their lives through apps. It's time for CIOs to revamp their application performance management strategies to focus on user experience.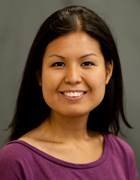 By
I always learn a great deal from our cover stories, but it is not always the case that our monthly deep dives into IT strategy and CIO concerns strike a nerve. This month's story on application performance management (APM) strategies was an exception. That's because I, like your users and customers, conduct more and more of my life -- shopping, keeping in touch with friends, keeping abreast of the news -- via apps.
Case in point: I am a fiend for the flavored coffee drinks and pastries of a certain coffeehouse chain you've probably heard of (and encounter each time you turn a corner). A Gold Rewards Card fiend. When I received the card a couple of years ago, I was eager to put it in play but not all that excited about adding to the growing collection of payment cards in my bloated wallet. Since I already used the coffee shop's mobile app to make purchases, I decided to add the rewards card to the app -- I'd get all the perks of my Gold Member status without the bulk. The only problem was the app wouldn't recognize the new card's number; it kept stalling whenever I tried to add the number to the system.
What was the result of this application performance management problem? Despite the card's incentives, I found myself visiting the café chain less and less -- good for my waistline and my bank account, but not so great for the store.
If a glitch this trivial discouraged me from visiting my favorite café, how much will bigger problems related to the performance of enterprise applications for your employees and customers hurt your business? A lot. As business writer Mary K. Pratt lays out in her detailed report on application performance management this month, applications that underperform are a business liability in today's "app economy."
Yet, despite the business necessity of focusing application performance strategies on user experience, many IT teams' APM strategies are stuck in the past. "The majority of traditional IT departments are … delivering services that are focused on internal metrics and working in a siloed fashion," Gartner's Federico De Silva told Pratt. Not only are these companies focusing on metrics such as low disk space or a deadlocked server and not connecting those metrics with user experience, but often their APM tools are inadequate to meet the challenge of today's multifaceted (and multipremises) applications.
As Pratt learned in her reporting on how to update APM strategies, there are best practices that will help. Among them: Ensure that you understand your application environment, be clear on what performance metrics you want to achieve and maintain, and find out what tools are best equipped to track those standards.
Take it from this café fiend; your business will be glad you did. (When I recently checked back in with the app that had so disappointed me a couple of years ago, I found it much improved -- and my obsession rekindled.)
Email Francesca Sales, site editor, or find her on Twitter @Fran_S_TT.
Next Steps
How application performance management can impact your brand
Mobile APM software can help post-launch app performance
Dig Deeper on Enterprise application development, DevOps and software agility