Share this item with your network:
The future of IoT: New priorities and paradigms

Konstantin Sutyagin - Fotolia
The future of IoT: Altered reality
Many industries are now making use of the Internet of Things to change the way we live, but this is only the beginning. The future of IoT demands that companies reinvent how they do business.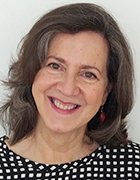 By
Things connected to the Internet, or the Internet of Things, will reach an estimated 25 billion by 2020. How did an IT term -- and a ridiculed one at that -- go from a bit of jargon bandied about at tech shows to the fabric of our lives, seemingly overnight? As technology writer Mary K. Pratt notes in this month's cover story, insurance companies are already using IoT to make underwriting decisions. Medical device companies are designing products to feed data back to healthcare providers. Industrial companies are using wireless technologies, sensors and data streams to monitor equipment out in the field and up in the air. More important, these applications, according to the IoT experts Pratt interviewed, are only the start of how IoT will change the way we live -- and how business does business.
"The Internet of Things is essentially this move to virtualizing the physical world; it has an immense amount of potential for impact and disruption," 451 Research's Brian Partridge told Pratt. As for IT's role in this altered reality to come? The future of IoT is about reinventing business, Partridge said, "so CIOs need to work at a different level."
Future-proofing your IoT project
CIOs will not be surprised to hear that wringing business results from a new computing paradigm will be a challenge. According to IT consultancy Gartner Inc., in the near term (circa 2018) CIOs should expect only a modicum of help from industry providers on building future-proof IoT systems. "Standards remain nascent, and most IoT projects will entail custom elements. This is further complicated by the lack of dominant technology servidce providers in the IoT," said Alfonso Veloso, Gartner research director, in his 2015 Internet of Things trends forecast. Moreover, some of the service providers developing these standards may not survive, putting IoT projects in jeopardy.
But this month's CIO Decisions comes to you not to kvetch but to help. In "Whirlpool CIO: The future of IoT demands a new IT paradigm," read how CIO Mike Heim's efforts to help Whirlpool reinvent the laundromat also produced a new way of working for his IT team. You'll also hear advice from industry observers on what it will take for companies to capitalize on IoT. (Think more collaboration, more business smarts and more imagination -- plenty of moxie comes in handy too.)
Analytics success, 21st-century ITSM, the Apple Watch
We think you'll find the rest of our June issue equally thought-provoking. Senior News Writer Nicole Laskowski offers up 10 analytics success stories from the likes of Burberry, CBS, Coca-Cola and L'Oreal. Editorial Director Sue Troy brings her many years of technology experience and acumen to bear in a fascinating interview with ITSM expert George Spalding on IT's best answer to shadow IT. In "The Apple Watch: A boon for the business or business bauble?" Site Editor and SearchCIO columnist Fran Sales addresses the elephant in the room. (My view? Women will outstrip men as fans of this little bauble, because it solves the annoying issue of where to put the phone when out and about.)
Dig Deeper on Internet of things (IoT) for business