Share this item with your network: BACKGROUND IMAGE: iSTOCK/GETTY IMAGES
The new security paradigm

iSTOCK/GETTY IMAGES
Evaluate
Weigh the pros and cons of technologies, products and projects you are considering.
The digital operating model triumphs in 2015
Look no further than the 3-D-printed potato chip for a window into what 2015 holds for CIOs, explains SearchCIO's Harvey Koeppel.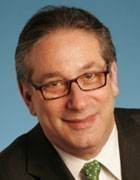 By
Our world is filled with pundits who make predictions about what will happen in the short, medium and longer term. Some are more accurate than others but, as my regular readers have heard me say, It's tough to make predictions, especially about the future. To give credit where it is due, the observation was from baseball great and master of the malapropism, Yogi Berra, although Berra was also quoted as saying, I really didn't say everything I said, so who knows? Rather than attempting to predict what will happen next year (or tomorrow for that matter), I thought it might be more productive to look at a few current business and technology trends that likely will continue beyond 2014 and what those trends might mean to the way we work.
The digital business model continues to expand and shape the digital operating model
As more enterprises become increasingly digital -- exemplified by expanded and sometimes exclusive use of technologies such as social media, mobile, geo-spatial, analytics, the Internet of Things, 3-D printing, and cloud technologies -- new and different business models are continuing to emerge. New customer markets become available, new sources of revenue from innovative products and services materialize, new resource pools become accessible and new financial models must be created to account for these changes, often on a global scale. As these business models continue to evolve so must the operating models that support them. Not only are employees mobile, so are external and internal customers and business partners. Operations are being de-centralized, in some cases even fragmented. Digital businesses and the technologies that enable them are empowering people in all corners of the enterprise ecosystem to become functionally much more independent, in many cases even autonomous.
The end of the couch potato era, as we know it
Not sure what this all means? Consider the case of a major food and beverage provider who will soon be bringing potato chips to market that were "manufactured" through a 3D printing process. Then think about printing your own potato chips at home and customizing the flavor, perhaps even marketing your secret formula back to the manufacturer or even selling the "intellectual property" (smart potato chips?) directly to other consumers on Alibaba.com or similar portal into the Internet of Everything (IoE). Now consider the changes required to the corporate functions of food and beverage providers, from their marketing & sales, distribution, manufacturing, sourcing & supply chain management to risk management, finance, legal and human resources. And these changes will not be limited to providers of potato chips -- they will be everywhere.
Power to the consumer, on steroids
As more information and content is available ubiquitously on demand, the balance of power between consumers and providers will continue to shift away from providers and towards consumers. The effects of technologies like social media and real-time analytics have further "persuaded" enterprises to become increasingly transparent. Viral videos and tweets have impacted hard-earned enterprise brands (and individual's reputations) in both positive and negative ways in a matter of moments.
As customers have access to more information about enterprises, about their boards of directors, about their executives and about their products and services, so must enterprises learn more and more about their customers whom, if not happy, have seemingly endless choices and means to take their buying power elsewhere. Consider the millennial generation, the population born roughly between 1980 and 2000 and which now represents approximately 25% of the current US population. These people place high priority on their "experience" with providers and products and therefore demand high levels of customization and personalization. The power of millennials is perhaps best understood by recognizing that this cohort represents the majority of new parents and first-time home buyers in the U.S., a market estimated at about $1.8 trillion in annual spending or about 10% of the forecasted 2014 U.S. GNP. Seems to me that this would be an opportune time to take some of your BMFs (best millennial friends) to lunch and get in touch with the uniqueness of their experience. As executives of your enterprise, you will need to know a lot more about all of your customers, what makes them tick and, importantly, what motivates them to swipe their debit cards for one of your products rather than one of your competitors.
Holy Cow, Batman, what is a CIO supposed to make of all this?
In the interest of time and space, I have mentioned only a few of the 2014 trends I have observed that I believe give us interesting and hopefully valuable insight into what we might expect in 2015 and beyond. Some of these trends represent important innovation; some lead us down the path of significant enterprise or even industry disruption. I am personally still struggling with the idea of printed potato chips, but my 22 year-old son can't wait to try a handful. Whether you want to consider all of this as evolution, revolution or apocalyptic -- that's your choice. I will leave further speculation and odds-making to the aforementioned pundits. I do know, however, that whenever there is change there is opportunity and, generally, the larger the change the bigger the opportunity. And all of this business and technology-driven change falls squarely within the domain of CIOs.
So as we near the end of another mind-boggling year in IT, here are some tips to my CIO friends and colleagues for how to sustain and grow in 2015.
Please continue to,"Harvey Koeppel's nine-point CIO guide to 2015," for his tips on surviving and thriving in 2015, plus a blooper reel of past IT predictions.
Let me know what you think. Post a comment or drop me a note at hrkoeppel@aol.com. Discuss, debate or even argue -- let's continue the conversation.