Share this item with your network: BACKGROUND IMAGE: iSTOCK/GETTY IMAGES
Architecting the agile enterprise

iSTOCK/GETTY IMAGES
Manage
Learn to apply best practices and optimize your operations.
The agile enterprise: Connecting the dots
Agile and lean are the cornerstones of many a successful IT strategy, but what if a CIO works in sector that hasn't yet embraced the agile enterprise?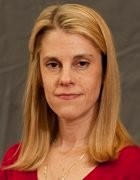 By
Agile and lean best practices are the cornerstones of many a successful CIO's IT strategy, but what if the CIO takes a job in a sector that isn't exactly nimble or lean?
Jonathan Reichental addressed this predicament head-on as CIO of the City of Palo Alto, Calif., by introducing Lean Startup, a methodology developed by entrepreneur Eric Ries that blends agile and lean practices, explains Senior News Writer Nicole Laskowski in her feature in this issue of CIO Decisions ezine. In this case, Reichental used agile practices to light a fire under a stalled website redesign, but enterprise CIOs are stepping in more and more often to kick-start a wide-range of projects.
In the past, we've written about other CIOs using agile to their advantage, too. CIO Brook Colangelo introduced an agile methodology at Houghton Mifflin Harcourt to bring the publisher's educational material to the people -- which meant making it available online and accessible on mobile devices. Another example is British Airways PLC, which launched an iPad application for its cabin service directors to give them up-to-the-minute information about the executive club members' preferences. The application went from idea to production in 90 days using agile practices.
With mobile and cloud -- or rather, bring your own mobile device, cloud service and applications -- coming into the environment faster than the internal IT department can develop a list of approved devices and services, agile methodologies are a must.
And speaking of technology trends causing CIOs to kick it up a notch, check out our piece by Executive Editor Linda Tucci on the advice that Angry Birds creator Peter Vesterbacka has for those developing a mobile application development strategy (and who isn't these days?). Hint: Remember the addiction factor.
Read on to find out what "worries" Vesterbacka and how it ties back to agile principles, and why Angry Birds are no comparison to the flak our 2013 SearchCIO IT Leader of the Year Eric Hawley experienced when he decided to centralize IT at Utah State University.
Dig Deeper on Enterprise ITIL and ITSM