Share this item with your network: BACKGROUND IMAGE: iSTOCK/GETTY IMAGES

iSTOCK/GETTY IMAGES
Manage
Learn to apply best practices and optimize your operations.
The advantages of cloud computing must be clarified to be implemented
The advantages of cloud computing are multifaceted, but CIOs must be clear on its applications if they hope to net sweet returns.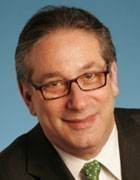 By
While thinking about how to write a column about the advantages of cloud computing that could possibly be a bit different from the 173 million other articles already written on the subject, I remembered an old television commercial for Certs where two 1950s trendy-looking women, possibly even twins, are having a disagreement:
"Certs is a candy mint," one says.
"Certs is a breath mint," the other refutes.
"Stop, you're both right!" proclaims the jaunty announcer. "New Certs is two mints in one! Stops bad breath in seconds, tastiest mint of all. Yes, only new Certs gives you two, two, two mints in one!"
What possible connection, you might be thinking, could exist between mints and cloud computing? For starters, they both use the same name to mean multiple things. They both serve multiple purposes: Depending upon who you are, you might use the product for something different. However, in the case of breath mints, the applications appear limited to two; in the case of cloud computing, the number of advantages and applications seems almost limitless. They both apparently require clarification and, even then, we are left a bit uncertain (no pun intended, seriously).
A recent poll of 1,000 U.S. citizens performed by European cloud supplier Webfusion revealed the following:
25% said they had a clear grasp of what "cloud" means;
32% reported having no understanding of the term "cloud";
63% didn't identify Dropbox, iTunes, Gmail or Hotmail as "cloud" services;
91% didn't make a connection between "cloud" and "scalable hosting."
Perhaps some of the confusion can be attributed to the different types of cloud implementations available:
• Private cloud: Internal to an enterprise, accessible to trusted users behind the enterprise firewall, similar to an intranet;
• Community cloud: Internal to an enterprise, accessible to trusted users both behind and outside the enterprise firewall, such as an enterprise and its supply chain partners, similar to an extranet;
• Public cloud: External to an enterprise, accessible to all users, typically registered or unregistered, for example Amazon or iTunes;|
• Hybrid cloud: Most often a combination of private and public cloud business and technology architectures.
In a recent article in The Wall Street Journal, "The era of cloud computing" by Jalaj Roy Choudhury, cloud computing is defined by three major categories:
1. Infrastructure as a Service (IaaS)
2. Platform as a Service (PaaS)
3. Software as a Service (SaaS)
To add further clarity, the article offers seven additional subcategories for describing cloud computing:
a. Storage as a Service
b. Database as a Service
c. Information as a Service
d. Application as a Service
e. Integration as a Service
f. Security as a Service
g. Testing as a Service
Can you map the types of cloud implementations to the major categories? Can you map the subcategories to the major categories? I can't with any certainty. Does each subcategory map to only one major category or is there a one-to-many relationship implied or, worse, many-to-many? Not clear.
The same article describes IBM's point of view on cloud computing as "only a different way to deliver computer resources, rather than a new technology; it has sparked a revolution in the way organizations provide information and service." Sounds a bit like one of the world's technology giants and a clear leader in the space is saying that cloud computing is not a candy mint or a breath mint.
Let's recap: At a minimum, the advantages of cloud computing are hard to define, and the majority of people don't know what they are. In the more extreme, according to very credible sources, the cloud is not a new technology and has sparked a revolution. So what is all the fuss really about? A deeper dive into the literature reveals an impressive list of powerful motivations for organizations to adopt cloud computing as "a different way to deliver computer resources":
• Reducing capital investments required for startup, growth and maintenance;
• Moving IT expenditures from balance sheet assets to profit-and-loss expenses;
• Replacing high fixed-cost/low variable-cost models to low fixed-cost/high variable-cost models for managing IT investments;
• Reducing time to market for new products and services;
• Enabling dynamic scalability and increased alignment of business demand and IT costs;
• Allowing for more efficient and effective management of human resources;
• Decreasing the carbon footprint.
While the list of advantages of cloud computing is impressive, the frequency and pace of actual cloud implementations have been restrained. Among the major reasons cited by CIOs for either avoiding or taking more conservative approaches to cloud computing adoption are:
• Concerns about security and privacy;|
• Challenges with regulatory compliance;
• Technical challenges and significant expenses related to moving legacy (non-virtualized) applications to the cloud;
• General loss of control and vendor dependency.
Adoption and deployment of cloud computing does seem to be gaining momentum in the private cloud space. According to a survey of primary decision makers across North America and Europe performed by 451 Research late last year:
47% reported plans for internal cloud projects in 2013;
64% reported that they remain in the initial phases of cloud adoption: standardization, consolidation and virtualization;
47% said they are facing significant obstacles to moving beyond virtualization to a more complete cloud implementation;
34% characterized significant obstacles as nontechnical (organization, budget, people, time, buy-in and resistance to change);
It would be presumptuous, perhaps even sacrilegious, to write any article about any technology without mention of a Gartner Inc. prediction. I certainly don't want to disappoint, so here it is: "One-third of user data in the cloud by 2016."
Gartner's rationale for this seemingly bold prediction is based on the rapid growth of mobile devices, especially driven by consumers who have an apparently insatiable appetite to store, share and access any data anywhere and anytime. As a baseline, Gartner asserts that "…user content transferred to the cloud in the year 2011 alone accounted for about 7 percent of the total."
In this context, Gartner speaks to us about the emergence of yet another type of cloud—the personal cloud—the ultimate vehicle for storing and managing photos, videos, games, music or whatever. A few supporting data points from the Gartner study help us put this prediction into further context:
464 gigabytes: Personal cloud storage requirement per household in 2011
330 exabytes: Total personal cloud storage requirement in 2011
3.3 terabytes: Personal cloud storage requirements per household in 2016
4.1 zettabytes: Total personal cloud storage requirements in 2016
Candy mint? Breath mint? Both? You decide. Bottom line, it seems that what we call it is inconsequential compared to what we do with it. Is this dynamic really much different than how we deal with any other technologies? Do our internal and external customers, shareholders and stakeholders care about what we call it? I think not. Do they care about how we create sustainable business value and drive growth in increasingly complex, volatile and competitive markets? Of course they do. Let's call it the Business Value Cloud….
About the author
Harvey Koeppel is the president of Pictographics Inc., a management and technology advisory and consulting services firm. Write to him at hrkoeppel@aol.com.