Share this item with your network:
Enterprise DevOps and the CIO perspective

justinkendra - Fotolia
The DevOps approach calls for openness to change
DevOps speeds the software development process, but it is also highly disruptive. In the June issue of CIO Decisions, read about the challenges and rewards of adopting the DevOps approach.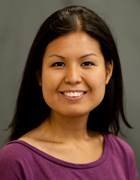 By
The DevOps approach, which puts software developers together with IT operations team members, is gaining ground with CIOs. According to recent research by 451 Research, 40% of 568 infrastructure professionals are using DevOps somewhere in their organizations.
The CIO interest in DevOps is warranted, Donnie Berkholz, a research director at 451, told Mary K. Pratt in the cover story of this month's CIO Decisions. A DevOps approach yields faster delivery of features, more stable operating environments and better-quality products; it also produces continuous software delivery and swifter problem resolution -- in turn leading to greater user satisfaction, said Berkholz and other DevOps proponents. A win-win-win-win-win!
But DevOps isn't only a software approach; it is also a movement, according to IT analysts. And as with any movement, transitioning from the old way of doing things to a new approach isn't easy and can cause huge disruption. Bringing about this culture change will take leadership, change management skills and a silver tongue: CIOs will need to sell the DevOps approach to their business colleagues and IT staff.
As Pratt learned from her reporting, this won't happen overnight.
"Starting DevOps was a symbolic step. The real effort was the transformation from 'sitting together' to 'working together.' This took months. It's not black and white; it has its ups and downs. It needs ongoing attention in aligning priorities, sharing information and open communication," said Alexander Pluim, CTO of Amsterdam-based BVA Auctions.
Flip through our cover feature to learn which three pillars IT executives need to focus on to successfully usher DevOps into their environment. Plus, discover why it's crucial for CIOs to create a fail-safe environment so technologists feel free to take on challenges.
Email Francesca Sales, site editor, or find her on Twitter @Fran_S_TT.
Dig Deeper on Enterprise application development, DevOps and software agility