Share this item with your network: BACKGROUND IMAGE: iSTOCK/GETTY IMAGES
Cloud computing in business: Find the right model

iSTOCK/GETTY IMAGES
Manage
Learn to apply best practices and optimize your operations.
Take off the tech hat when contemplating cloud adoption strategy
Isn't the cloud just outsourcing, the Internet? IT strategy expert Harvey Koeppel ponders the winding (and often misleading) paths to cloud adoption.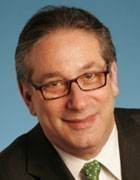 By
All roads to a cloud adoption strategy are paved with misinformation. SearchCIO IT and business strategy expert Harvey Koeppel explains why a tech POV is the worst offense of all in the first part of this two-part column on developing a cloud adoption strategy. In the second piece, Koeppel runs through 14 questions that will lead to business value -- and no, none of them start with "Isn't the cloud really just outsourcing?"
The adoption of cloud infrastructures within modern enterprise data centers provides CIOs with an opportunity to move the needle on several of the most fundamental and most-often-quoted (and often under-achieved) IT objectives: shorter time to market for new products and services, less time and money spent on developing and maintaining applications and infrastructure, enormous scalability, best-in-class reliability and all without comprising cyber or information security. Given these very compelling opportunities, why has (private and/or public) cloud adoption strategies been the subject of so much debate, deliberation and, for some, even controversy?
The challenge of the many (too many)…
Migrating to the cloud has come to mean many different things to many different people. Consider the following regarding some of the most basic of questions in the space:
| | |
| --- | --- |
| What is cloud? | 1.4 billion search results |
| What are the benefits of cloud? | 186 million search results |
| Should we move to the cloud? | 128 million search results |
The good news: The number of search results decreases as the questions move from the more general to the more specific. The bad news: The amount of "stuff" floating around on this topic is overwhelming, it is growing, and its sheer volume presents a big data challenge (different column) to all but the most techie of techies whom, with all due respect, often need to get a life.
If you are even casually familiar with some of the fundamental principles of database design and management, your physical and/or virtual eyebrows will likely be raised because you know that "many-to-many" relationships are hard to manage. In strict relational database design, many-to-many relationships are, in fact, not supported and can only be implemented by using additional junction/join tables to map the details of these relationships.
My personal opinion (careful now, as I am a former techie myself) is that if you think about cloud as technology, you will likely get consumed in the "morass of stuff" and have a tough time following a path that will lead anywhere even vaguely resembling delivery of business value to your internal and external customers. You will find yourself bereft with even more questions, often starting with words like "Isn't cloud really just…" For example:
Isn't cloud computing really just…
The Internet?
Outsourcing?
Using a package versus a custom application?
Trading capital expense for operating expense?
"Buying by the drink"?
Less secure than traditional infrastructure models?
If you think about cloud as technology, you … have a tough time following a path that will lead anywhere vaguely resembling delivery of business value.
Each of these questions is clearly pertinent. How you answer each question -- most of which have multiple answers -- will likely create dependency(ies) and/or be dependent upon how you answer one or more of the other questions, individually and in combinations. What we have here is actually a complex set of (many) many-to-many relationships. And these are only a few of the likely hundreds of similar questions that could be posed on the topic should you be so inclined as to poke through the billions of search results identified above.
Rest assured that I have absolutely no intention of attempting to take on the likely impossible task of building the data model that explains how all of these cloud adoption strategy questions and answers relate to each other with respect to implementing cloud.
I should, for the record, state here that even if one were to absorb the abundance of cloud-related literature, listen attentively to all the vendor pitches and somehow construct and evaluate the data model envisioned above, the road to successful cloud implementation is still filled with challenges that may not yet be recommended for someone with a weak heart.
From a public cloud perspective, dealing with vendor contracts can be significant hurdles to overcome. The issues include lock-ins, pricing, service-level agreements, security, multi-vendor integration, adoption of standardized business processes, handling of existing equipment leases or partially depreciated assets, disaster recovery and continuity of business, etc.
Implementing private cloud infrastructures requires a keen understanding of the following (to name a few):
vendor product/service stacks;
component integration;
service management systems;
service management organizations;
user charge-back and billing systems;
network and bandwidth management;
integration with existing identity management and security platforms;
conversion from legacy applications that were not necessarily designed to be run in virtualized environments.
Harvey has laid out the problem. Go to part two for his solution: a list of 14 business questions that will help CIOs develop cloud adoption strategies that will actually lead to business value.
Let me know what you think. Post a comment or drop me a note at hrkoeppel@aol.com. Discuss, debate or even argue -- let's continue the conversation.
Dig Deeper on Cloud computing for business