Share this item with your network: BACKGROUND IMAGE: iSTOCK/GETTY IMAGES
Rogue technology: What lies beneath

iSTOCK/GETTY IMAGES
Manage
Learn to apply best practices and optimize your operations.
Rogue technology and the Big Bad Wolf
When thinking of rogue IT in today's enterprise, envision the Big Bad Wolf from Little Red Riding Hood.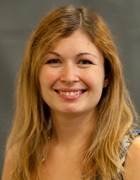 By
"Going rogue" took on a decidedly political tone during the 2008 presidential election and its aftermath. But when IT professionals hear the term rogue, I'm guessing vice-presidential candidates and their autobiographies are the furthest things from their minds.
When I think of rogue IT in today's enterprise, I instead envision the Big Bad Wolf from Little Red Riding Hood: You might not see it coming until it's already breached your walls, eaten your grandmother and donned her clothing and specs.
This presents a problem: As the CIO, you want your people saying to you, "What big eyes you have!" Even amid a rogue technology incursion, you must have insight into as much of your organization's IT setup as possible.
Delving into this murky issue in this issue of CIO Decisions e-zine is SearchCIO Senior Features Writer Karen Goulart, who speaks with CIOs and experts about the incursion of shadow technology.
"If you have a rogue IT unit, there's something broken between your business and IT," said Bart Murphy, CIO/CTO at the CareWorks Family of Companies. "It's either a broken relationship or a broken delivery system."
But there's a silver lining in here, according to experts: When individual business units commission their own deployments, CIOs have the opportunity to reap the inherent value these rogue operations offer -- namely, business agility.
Speaking of going rogue, throughout this issue, we're taking a somewhat unconventional look at the CIO role through the eyes of the CFO at Walgreen Co., as well as through the lens of the president of the Association for Information and Image Management. Our CIO contributor, Niel Nickolaisen, also shares his plan for IT transformation in the year ahead.
Rogue technology is already in your enterprise, whether or not you can easily see it, but as CIO, you have no choice but to confront it, and maybe even murmur, "The better to see you with, my dear" -- or its business-appropriate equivalent.
Dig Deeper on Risk and compliance strategies and best practices