Share this item with your network: BACKGROUND IMAGE: iSTOCK/GETTY IMAGES
Architecting the agile enterprise

iSTOCK/GETTY IMAGES
Manage
Learn to apply best practices and optimize your operations.
Mobile business advice from Peter Vesterbacka of Angry Birds
Still unconvinced mobile computing will change the world? Listen to what the Mighty Eagle of Angry Birds has to say.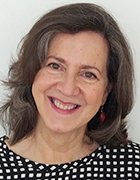 By
If you don't believe mobile computing has more disruptions in store for the world, then you were not in Boston yesterday listening to Peter Vesterbacka of Rovio Entertainment, creator of the Angry Birds franchise.
Vesterbacka, who goes by the title "Mighty Eagle," has helped parlay a mobile game -- make that a collective addiction to a mobile game -- into the entertainment and media juggernaut Rovio is today. By virtue of its global Angry Birds fan base, the Helskini-based company is building the muscle -- already has the clout! -- to mark whole industries. It is changing how Hollywood promotes movies, the way cartoons get watched, and how coffee, candy and any number of consumer products are marketed. The Rovio story has been chronicled. But until you've witnessed Vesterbacka, clad in his trademark red hoodie and looking a bit like an angry bird himself as he methodically lays out the company's grand strategy in his Finnish-accented English, well then, you probably haven't internalized the disruptive reach of this born-mobile business.
The company commands one of the biggest audiences on the planet. Angry Birds has more than 1.7 billion downloads. It boasts 263 million monthly active fans, more than all of Twitter. In China, 94% of the population knows of Angry Birds, making the brand better known there than Facebook. But the big news is this: 45% of the company's business now comes from consumer products other than the mobile games. With the addition of its new cartoon series, Angry Birds Toons, which currently can be accessed on its mobile game apps and will soon be broadcast on TV stations, Rovio has become one of the biggest video distributors on the planet. The company has struck deals to sell everything from coffee and candy dispensers to Halloween costumes and multivitamins. And now it's dealing in real estate: In the space of about a year, Rovio has opened more than a dozen theme parks. "It's a good start," Vesterbacka said yesterday, mouthing what also happens to be the company's unofficial mantra. At a time when traditional retail and other brick-and-mortar businesses are tripping all over themselves to go digital, Rovio, Vesterbacka crowed, is happily "going against the trend."
Vesterbacka, who functions as Rovio's chief marketing officer, was interviewed on stage by George Bell, CEO of Jumptap, a Boston-based mobile ad network company. Here is a sampling of the advice Vesterbacka offered for building a successful mobile business.
Make it easy for people to remember you
When asked what worries him, the Mighty Eagle said he frets he's not thinking 'big enough or moving fast enough.'
The Vesterbacka message began mildly and mundanely enough. As the star attraction at this "Mobile Summit" put on by the Massachusetts Technology Leadership Council (a fabulous event, as it turned out), Vesterbacka began with the point that anyone serious about making mobile games needs to be serious about marketing. The red hoodie emblazoned with an angry bird that Vesterbacka wears all the time? That's marketing. Same goes for "Mighty Eagle," the title he affects on his business card. As well as the slogan headlining his LinkedIn profile: change the world. "You have to make it easy for people to remember you," he said. At business events like the one today, amid the sea of suits and ties, Vesterbacka makes his presence felt. His "Mighty Eagle" title always gets a reaction and "starts a dialogue." His industry is awash in good games that no one has heard about. To build a successful mobile business you have to figure out "how to stand out."
Be good at hiring and good at firing
The company formed in December 2009 with 12 people. Today it employs between 600 and 700 people, half of whom were hired in the past six months. By George Bell's on-stage reckoning, that comes out to about three new hires a day. Bell said that one of the mistakes Jumptap made as it barreled ahead was lowering the "quality bar" on candidates -- a decision that proved costly. How so Rovio? The company has kept the bar "reasonably high," Vesterbacka said. Helsinki has a ready supply of young talent from its universities. The company also benefits from Nokia's decline, resulting in thousands of seasoned mobile technologists looking for work. In fact, he said, an element of Rovio's success and strategy is mixing 20-somethings who don't know what they can't do with experienced professionals who know what they are doing. "We're pretty good at hiring. We're also pretty good at firing." Cutting your losses is better for the "company and the employee." One gender note: The Angry Bird fan base is evenly split between male and female. Rovio's workforce is 70% male and 30% female -- better than many high tech companies but still skewed. A big push is on to even the ratio, Vesterbacka said.
Cultivate a working environment where everything 'sucks'
Asked to describe how employees would describe an internal culture that is driving such phenomenal growth, Vesterbacka equivocated. On the one hand, small problems are just that -- small and mostly ignored as the business races ahead. And that race is seen as marathon, not a sprint. No one at the company "thinks we have achieved anything," he said. Rovio employees "are hungry." (See the section below, "Think big and move fast.") On the other hand, the environment can be chaotic. "People will tell you it pretty much sucks," he said. In addition, Finns are not only a pragmatic people but also strikingly undiplomatic, according to Vesterbacka. "People will tell you brutally what is wrong." One process Rovio does have down pat is onboarding new employees. They get a day of introductions and after the first week are "pretty damn productive."
Love is all you need (and an app store)
Rovio doubled its revenue in 2012 over 2011 to $195 million. Profits were up 50%. But "it's not about the money," Vesterbacka claimed. The original Angry Birds game took eight months to develop. Part of the reason it took so long was developers spent a lot of time playing the game as they were creating it. Making games they love playing themselves is always "the starting point," for developers; the goal is a finished product fans love too, he said. "Fan experience" is an expression heard hundreds of times a day at Rovio. He said that it is obvious the new "Star Wars" game Rovio produced was made by people who love "Star Wars," and Birds fans responded in kind.
That said, Angry Birds was Rovio's 52nd game. Among the 51 prior games there were also some beauts but there was no direct distribution system. App stores hadn't happened yet. Love is important but timing counts. Another kind of love Rovio has going for it: a product with built-in addiction. Vesterbacka ignored a question about the science behind the games, but did say that the "addiction factor" is programmed into the app and that a rewards system, not punishment, is what keeps a player playing. The aim is to make players feel good. Asked by an audience member how the company decides which products to make, now that it has expanded into consumer goods, Vesterbacka preached that the product itself (the coffee, soft drinks) had to be "great on its own" in order to benefit from the Angry Birds branding. Which leads to a final observation.
Think big and move fast
Hollywood studios were knocking on Rovio's door almost from the start to promote movies, but it wasn't until the 2011 animated film "Rio" came along that the company made the plunge. Rovio created an ad that was also a "great game." In one fell swoop, the idea that an ad had to have some intrinsic value took hold. At present, the percentage of advertising budget allocated to mobile screens is miniscule compared with TV budgets. But that will change, and not by grafting TV ads onto to mobile screens but by creating "something of value," Vesterbacka said.
In fact, when asked what worries him, the Mighty Eagle said he frets he's not thinking "big enough or moving fast enough." Competitors abound, of course. And there is plenty to learn from a traditional company like Disney, which started with a mouse and is still going strong some 85 years later. But the world is changing fast. The Rovio analytics that monitor how people play its games showed huge spikes during the Super Bowl when the commercials ran. Your CEO might get a kick out of seeing the company commercial at half-time, but a lot of customers are playing Angry Birds. Squawk!
Let us know what you think about the story; email Linda Tucci, executive editor.