Share this item with your network: BACKGROUND IMAGE: iSTOCK/GETTY IMAGES
Legacy IT systems: Keep 'em or cut 'em?

Creativeapril - Fotolia
News
Stay informed about the latest enterprise technology news and product updates.
Legacy IT systems can be the kindest cut of all
Should your legacy IT systems stay or go? CIOs tasked with this decision might find eliminating past-their-prime systems to be the kindest cut of all.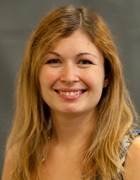 By
Stay or go? It's a question we ask ourselves frequently in our everyday lives: Should I keep or toss those leftovers in the fridge? What about that pair of shoes that's starting to wear? Is it time to replace our old, reliable car with the newest model on the market?
As a CIO, you can't ignore these kinds of questions in your enterprise, either. Given the proliferation of IT systems, applications and other tools of the technology trade, it's frankly mind-boggling that some organizations don't have a formal strategy for evaluating and ultimately cutting ties with legacy systems that simply don't measure up anymore. Then again, it's not a cut-and-dry analysis:
"There are so many variables you need to consider when weighing the value of legacy systems, and so much of that is unique to each organization," said Indranil "Neal" Ganguly, CIO and vice president at JFK Health System in Edison, N.J., in the cover story of this issue of CIO Decisions ezine. Among those variables, writes Mary K. Pratt, are cost analysis, consideration of business needs and the company's broader strategic planning initiatives.
Also in this issue, Mark Schlack, TechTarget's senior vice president of editorial, unveils the results of our 2015 IT Priorities Survey, which finds that IT managers worldwide expects their budgets to increase by 6.7% this year, and will invest in mobility and cloud services, among other areas; SearchCIO Features Writer Kristen Lee looks out how enterprises can incorporate a diversified cloud strategy; and Associate Editor Fran Sales investigates the buzz around the Docker's brand of container software and whether enterprises should buy in. Plus, On the Job looks at how L.L. Bean Inc. is cataloguing its data and, in One on One, Deepak Agarwal, CIO at the School District of Palm Beach County, Fla., tells us why scalable Web apps are scoring top marks in his book.
Dig Deeper on Enterprise systems management