Share this item with your network:
IoT applications in the food supply chain

Fotolia
IoT could revolutionize food safety
Sensor technology could have sped up the search for the culprit in the 2006 E. coli outbreak that was linked to contaminated spinach. In May's issue of CIO Decisions, we explore the ways food safety could be improved with the integration of IoT into various areas of the food supply chain.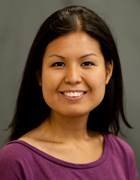 By
When reports of E. coli hospitalizations started to reach the U.S. Food and Drug Administration and the Centers for Disease Control and Prevention, they were soon linked to fresh spinach consumption, and consumers were alerted at lightning speed via social media and news outlets to stop consuming spinach.
However, while the FDA and CDC were speedy in getting warnings out to consumers, they were less efficient at pinpointing the source of the tainted spinach, which batches they came from and in which fields they were grown: It took about three weeks from the initial outbreak reports for the two organizations to announce which vegetable supplier provided the spinach.
Had food packaging been tagged with sensors and linked to a supply-chain-wide network, the track-and-trace process would have taken investigators less time; plus, the Internet of Things (IoT) could have saved the spinach industry -- the entirety of which was shut down during the search for the contaminated produce -- a lot of money.
Searching for sources of contamination isn't the only area that IoT can be applied to in the food supply chain; for instance, it can help solve problems introduced by the scale of this chain, such as delays in food shipments.
"The supply chain, from farm to fork, is quite long," Stephen Mellor, CTO for the Industrial Internet Consortium, told Senior Site Editor John Moore in the cover story of this month's CIO Decisions. According to Mellor and other experts, IoT could become a game changer for the food industry, making it possible to gather more complete information across the full value chain, from production to transport to processing.
Dig into our cover feature to find out the ways IoT technologies can be exploited to improve food safety, as well as other processes in the food supply chain. Plus, find out why successful integration could involve CIOs.
Email Francesca Sales, site editor, or find her on Twitter @Fran_S_TT.
Dig Deeper on Small-business IT strategy