Share this item with your network: BACKGROUND IMAGE: iSTOCK/GETTY IMAGES
The data center and the cloud: Changing the game

iSTOCK/GETTY IMAGES
Manage
Learn to apply best practices and optimize your operations.
IT infrastructure strategy and the cloud: A new CIO frontier
As the definition and uses of cloud computing have evolved, so too have CIOs' approaches and attitudes toward IT infrastructure strategy.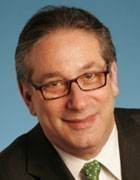 By
When I first entered the IT industry more years ago than I care to admit (assuming that I could remember), the words "strategic" and "infrastructure" simply did not go together. Strategy was considered to be within the purview of highly paid top executives, management consultants, academics and an occasional philosopher. It was the dogma that made the front office work and propelled the business into the future. Infrastructure was considered to be purely within the realm of back office, a sanctified space where only nerds dare tread.
What we think of today as data centers weren't even "centers": We called the place where the computers were housed, often tucked away in the sub-basement, the "machine room." And the typical subterranean location was not about security—it was about low-cost real estate. The people that worked there were "operators."
Clear to partly cloudy
Clearly, the world has significantly changed. To put things into perspective, it is often useful to look at the amount of buzz that particular areas of interest are generating. As CIOs, we focus on metrics; here are a few to consider:
| | |
| --- | --- |
| Search Term | # Google Hits |
| Cloud | 1.42 billion |
| Strategy | 967 million |
| Data Center | 954 million |
| Barack Obama | 805 million |
| Machine Room | 260 million |
Upon closer inspection of the data, it is worthwhile to note that when reviewing the search results for "cloud," the first reference to the word as it was originally brought into the language in the 13th century as a meteorology term was found at the bottom of the second page of results.
A deeper dive into the origin of the term "cloud" as a more modern IT-related construct yielded somewhat ambiguous results, although the center of gravity seems to lie somewhere between Eric Schmidt's use of the term describing Google's early Software as a Service (SaaS) initiative and MIT's use of the term in a paper describing a self-governing Internet, both in 1996 some 16 years ago. Wikipedia tells us that the term cloud computing comes from the use of a cloud-shaped symbol as an abstraction for the complex infrastructure it contains in system diagrams.
Equally as interesting, the very first hit on the term "machine room" was a Web page for the Machine Room Grille, "…the perfect place for impressing friends, family and clients with a spectacular ballpark view … located in the left-field corner of Great American Ball Park" in Cincinnati, Ohio.
"Toto, I've a feeling we're not in Kansas anymore…"
Quotes from "The Wizard of Oz" aside, it is clear that something has changed, and that something is everything. Today's technologies are inextricably intertwined with business strategies, far from the machine room or the data center. IT facilitates the creation of fundamentally new value propositions for customers, staff and for the ecosystem of stakeholders within which the digital business operates. Internal and external stakeholder experiences are digitally managed in ways that are highly differentiated and that are focused upon the development of new models and sources of revenue, expense management, risk management and security, and upon the sustainable delivery of increased shareholder value. And cloud technologies are certainly positioned at or near the top of almost every CIO's list of transformative (aka strategic) technologies.
The impact of change
Ironically, but perhaps not surprisingly, the transformative impact of cloud computing upon business derives less from technological wizardry and more from the fact that these technologies have caused a fundamental shift in the way technology is understood, purchased and deployed by business. Let's look at a few of the key drivers.
From a business perspective, the notion of running third-party applications (SaaS) has become acceptable and, in many cases, an objective. Enterprises have realized that not all business processes are created equal—some enable competitive differentiation and require proprietary solutions while many others are routine functions that can be effectively supported by commoditized (off-the-shelf) technologies.
By outsourcing noncompetitive processes, business and IT can focus management time and attention on high-value applications that focus on areas like customer experience, loyalty programs—activities that drive revenue as compared with the traditional application of IT to streamline process and reduce expenses. The success of offerings like Salesforce.com, Workday.com, Google Apps for Business and many others are excellent examples.
The financial dynamics of acquiring and managing technology are changing significantly. Large capital investments (purchase or lease) are being replaced with "pay-as-you-go" (rental) models. The implications for CIOs and their enterprises include:
Lower barriers to entry (smaller upfront investment and already developed applications enable shorter time to market for new products and services);
Replacement of balance sheet assets with profit-and-loss expenses (shift of IT investments from capital expenses to operating expenses);
Replacement of some fixed cost with more variable cost (flexibility and scalability).
Small and medium-sized businesses (SMBs) now have access to a greatly expanded array of applications (SaaS), Infrastructures as a Service (IaaS) and Platforms as a Service (PaaS). Implementation of sophisticated IT solutions and tools, which used to be within the exclusive domain of the large enterprise, is less and less the case. According to a report published by the U.S. Small Business Administration in May 2011, the 27 million-plus small businesses in the U.S. accounted for 60% to 80% of new jobs created in the country.
Customer-driven business
The impacts of these changes both individually and collectively are further amplified by other growth-area technologies—for example, smartphones, mobile devices, geospatial technologies, sensor-based technologies, social media, real-time analytics and business intelligence, to name just a few. Entirely new marketing and sales strategies are emerging that are based upon customer insight and behavior in the moment as compared to more traditional marketing campaigns that have focused upon predicting and influencing future behavior based upon deep historical analysis. Large centralized customer service centers are gradually giving way to self-service models of customer interaction as customers are more and more expecting to have the ability to do "anything, anytime, anywhere."
In case you are still not convinced, look at a few additional metrics from YouTube's statistics page:
More than 800 million unique users visit each month;
More than 4 billion hours of video are watched each month;
Seventy-two hours of video are uploaded every minute;
In 2011, YouTube had more than 1 trillion views, or around 140 views for every person on Earth;
Traffic from mobile devices tripled in 2011;
More than 20% of global views come from mobile devices;
Three hours of video is uploaded per minute from mobile devices;
YouTube is available on 350 million devices;
500 years of video are watched every day on Facebook, and more than 700 videos are shared on Twitter each minute;
100 million people take a social action on YouTube (likes, shares, comments, etc.) every week.
And so, if we are not in Kansas anymore, where are we? And perhaps more importantly, where are we going? Future writings in this column will endeavor to provide continued insights into how to think about these and related issues. I strongly encourage questions and additional dialogue around how to use those insights to lead your enterprises in formulating the most efficient and effective strategies that leverage IT to drive the creation and growth of sustainable business value.
To conclude in the spirit of great movie quotes, I will make one more commitment: "I'll be back…."
Dig Deeper on Cloud computing for business