Share this item with your network: BACKGROUND IMAGE: iSTOCK/GETTY IMAGES
Smart process applications rev up business agility

iSTOCK/GETTY IMAGES
Get started
Bring yourself up to speed with our introductory content.
Get smart with smart process apps
Is your IT organization ready to get smart? Smart process apps are becoming a tool of choice in many agile-inclined enterprises.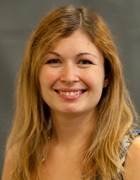 By
In the 1960s television show "Get Smart," bumbling Secret Agent Maxwell Smart, portrayed by the inimitable Don Adams, thwarted global threats thanks to some luck, an assist by Agent 99 and the right gadgets at his disposal at the right time. The spy agency "CONTROL" provided Smart with the technology he needed -- including the famous shoe phone -- to stay one step ahead of the nemesis, the aptly named "KAOS."
Get smart has a whole different meaning for today's enterprise CIOs. Tasked with providing the proper technology quickly and efficiently, some are turning to a new category of applications, smart process apps, as SearchCIO Senior Features Writer Karen Goulart details in this issue of CIO Decisions.
Smart process applications, as defined by Forrester Research Inc., "are designed to help CIOs and their firms improve the effectiveness of human-centric business activities. They are applications that are easy to deploy 'out of the box' and are designed to simplify activities that are people-intensive, variable, loosely structured and subject to change."
Loma Linda University Health, a California medical center and university, is already seeing the dividends of its smart process application investment.
"For the knowledge workers, we're really getting a much richer environment for them to do their jobs more effectively," said Jeremy Hubbard, director of business innovation. "And we're getting some efficiencies and more accessibility for occasional users."
Smart process apps would seem to be another step in the enterprise evolution toward Agile methodologies. But now that many organizations are on the Agile bandwagon, are you ready for post-Agile? Senior News Writer Nicole Laskowski provides a checklist for CIOs to follow in a post-Agile world, with an assist from Adam Pisoni, co-founder and CTO of Yammer Inc., who says the shift calls for "decentralized, autonomous, transparent, dedicated, ephemeral teams."
In this issue, we also check in with two CIOs who spell out the value of social networking and collaboration tools, and investigate what growth-focused CEOs mean for the CIO.
So, are you in CONTROL or bound for KAOS?
Please write to me at rlebeaux@techtarget.com.
Dig Deeper on Enterprise application development, DevOps and software agility