Share this item with your network: BACKGROUND IMAGE: iSTOCK/GETTY IMAGES
New BPM process and strategy prioritize data-driven outcomes

iSTOCK/GETTY IMAGES
Get started
Bring yourself up to speed with our introductory content.
Enterprise BPM beyond battling bottlenecks
Enterprise BPM is about more than battling bottlenecks. CIOs are looking to business process management to help grow the business and hone a competitive edge.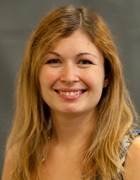 By
The classic definition of business process management (BPM) is a systematic approach to improving workflow and efficiency, often with the end goal of cutting costs. And that's all well and good, but today's CEOs – and, by extension, the CIOs reporting up to them -- are looking for enterprise BPM to deliver more than cost savings. These executives are focusing on business processes that help the enterprise grow, with desired outcomes ranging from revenue generation to competitive differentiation.
That's the thrust of the cover story in this year-end issue of CIO Decisions. SearchCIO Editorial Director Christina Torode spoke to practitioners and experts for their takes on the facets of BPM that modern organizations not only crave, but are coming to expect.
"To me, BPM tools should be a platform on which I can build apps that drive value for my organization by gathering the data we need to do that -- not just as a means to find bottlenecks in the process flow and trying to refine them," said Matt Richard, CIO of the Laborers' International Union of North America, an advocate for 500,000 skilled construction professionals. His organization is pursuing a BPM strategy that would give members insight into in-demand skills in specific geographic areas and help construction contractors locate skilled workers based on real-time data.
John Dixon, a managing vice president in the BPM practice at Gartner Inc., said that CIOs looking to impress business execs should take a far more strategic -- and forward-looking -- approach to BPM. "We are at the forefront of this, but what's happening is senior executives want to now focus on how BPM is relevant to the business and how it can make the business more effective," he said.
As if enterprise BPM's star turn isn't news enough, in this issue we also highlight the data center-free future that MetroPCS is forging thanks to the cloud, sit down with analyst and author Tina Nunno to talk about tapping into your inner Machiavellian CIO and share some thoughts on the need to level the digital playing field.
Please email me at rlebeaux@techtarget.com.
Dig Deeper on Business automation, robotics and business process management