Disaster recovery in the cloud takes on new significance post-Sandy
As large swathes of the East Coast look to resumes operations in Hurricane Sandy's wake, disaster recovery in the cloud is taking on new significance.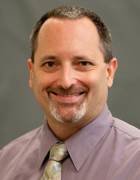 We've all seen a lot of photos of the devastation of Hurricane Sandy, but one shot by a friend of mine in New York looked particularly uncommon. It shows cars getting gas right from the tanker trucks, rather than using the Hess station as a temporary pass-through point for the fuel. Police were organizing the situation to make sure the queue stayed orderly.

Download this free guide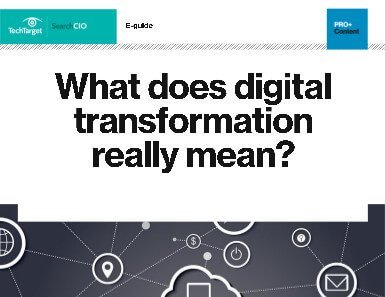 PDF: What does "digital transformation" really mean?
What exactly is digital transformation? You may hear the term often, but everyone seems to have a different definition. See how our experts define digitization, and how you can get started in this free guide.
Just as the world was mystified at the unpreparedness of New Orleans after Hurricane Katrina in 2005, we are equally dumbfounded by what has been going on—and how long it will take to get things back to normal—in the largest city and metro area in the U.S.
This begs the question of what is normal in an era when natural disasters are not a matter of if, but when. No one can ever be fully prepared for disaster, which is why being over-prepared is the best strategy for businesses, the government and the people.
The question I had when watching videos of long gas lines (other than realizing I was old enough to remember gas lines during the 1973 shortage) was why so many people were still trying to get in and out of Manhattan. Certainly many of the people worked in jobs that required people to be on-site, but if there was a time to have people work—if they had to—remotely, then this was it. Where was the contingency plan from businesses?
This issue of CIO Decisions will not attempt to explore the disaster recovery preparedness problem in detail, but once again, in the wake of a giant natural disaster, corporate IT strategists should be reexamining their DR and business continuity (BC) systems and deciding if they worked—and, if not, what can be done to improve them.
Cloud computing was not as pervasive when Katrina struck. It's time for businesses, especially small businesses, to take a long, hard look at the cloud, both as a production environment and as a piece to add to DR/BC strategies.
As SearchCIO.com Features Writer Karen Goulart writes in her cover story, cloud DR is a fast-growing area of disaster preparedness. Cloud for DR is not a single-point solution, but it must now be considered part of any plan. Per Alan Berman, president of the Disaster Recovery Institute International, "We've already seen more and more use of [cloud disaster recovery] on a personal level, and we're going to be seeing more and more on a business level."
Please write to Scot at spetersen@techtarget.com.