Share this item with your network: BACKGROUND IMAGE: iSTOCK/GETTY IMAGES

iSTOCK/GETTY IMAGES
Manage
Learn to apply best practices and optimize your operations.
Cloud's business value: Get 'cirrus' about your organization's needs
Extracting cloud's business value isn't without its struggles, but CIOs know that pushing through the rough patches can lead to a big payoff.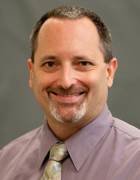 By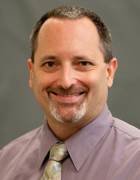 We may never get to the point where the cloud is the be all and end all of enterprise computing, but that doesn't mean we shouldn't try.
CIOs on the cutting edge aren't waiting around for someone to say, "The cloud ready for the enterprise" the way IT pros used to wait with bated breath for someone to declare Linux ready. I kid: The cloud and cloud services have already come of age, and they did so when CIOs like Larry Bolick and Laura Patterson and every other farsighted company starting redefining their organization's goals and using the cloud as a means to reach those goals.
In this issue of CIO Decisions, you will read about some of those decisions and how they got there. Bolick, CIO at Aquent LLC, has been ahead of the curve since 2010. As he told SearchCIO.com features writer Karen Goulart, "When we first started, it was all about getting servers up quickly and that sort of thing. Now we're seeing business intelligence services and there's data warehousing on the horizon."
University of Michigan CIO Laura Patterson would never build another physical data center at her school if she had her way, Goulart writes. The school is in the midst of a five-year transformation project that is being built around the cloud. "The cloud model is a significant paradigm shift; it's not just a different way of sourcing," she said. "Because of that, I think early adoption to the cloud is a competitive advantage."
Patterson echoes the point that CIO Outlook columnist Harvey Koeppel makes: Cloud should not be thought of as an add-on technology option but rather the very essence of your business. Amid the literally dozens of cloud definitions and types out there, how about a new one, which he coins the "Business Value Cloud"?
What we call cloud computing "is inconsequential compared to what we do with it," he writes. "Is this dynamic really much different than how we deal with any other technologies? Do our internal and external customers, shareholders and stakeholders care about what we call it? I think not. Do they care about how we create sustainable business value and drive growth in increasingly complex, volatile and competitive markets? Of course they do."
So, let's forget about cloud types as defined by vendors and get busy just making the cloud work for your business, and your business for the cloud. Oh, and don't forget your SLAs.
Please write to Scot at spetersen@techtarget.com.
Dig Deeper on Cloud computing for business