Share this item with your network:
Google Apps for Work vs. Office 365

iSTOCK/GETTY IMAGES
Cloud office productivity suites: Cultural divide
In this month's CIO Decisions, we explore the cultural divide in the cloud office-productivity-apps space, in which Google and Microsoft are battling for market share.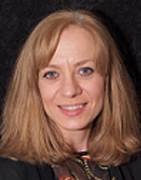 By
How is it that the pace of cloud adoption seems both simultaneously whirlwind and snail-speed slow?
A good 10 years since software as a service emerged as a technology option, public cloud-based email still garners just 13% of the overall email market, according to January figures from Gartner. And full cloud office productivity suites in general most certainly lag behind cloud email in adoption. Among businesses that have ventured into the cloud office-productivity-suite space for their employees, Microsoft Office 365 and Google Apps for Work are engaged in a cutthroat competition for market share. After a rocky start, Microsoft is winning that battle.
For businesses interested in cloud office productivity suites, passions run high. The choice between Google and Microsoft has developed into a cultural divide between "organizations that want the assurance and comfort of a pillar of technological convention and ones that are willing to … adopt new ways of working," writes Features Writer Jason Sparapani, who set out to study the topic for this month's cover story.
According to Sparapani, small companies and startups tend to choose Google Apps for its straightforward licensing, easy administration, lower cost and collaboration capabilities. Larger companies tend to choose Office 365, perhaps because they're already Microsoft Office shops and are more resistant to change. "For them, [running] Office 365 is less jarring from an administrative point of view than moving to something completely new like Google Apps," says Gartner analyst Guy Creese.
There are other dividing lines. Companies in industries where there's more competition -- think advertising, technology, entertainment and media -- tend to favor Google Apps for Work, for example, while organizations in regulated industries tend to choose Office 365. But Gartner recommends that companies consider both vendors, despite current market adoption trends.
Sparapani's story lays out the factors that should weigh in a decision and shares valuable insight from CIOs who have gone down the path. Read on to hear their stories.
Elsewhere in this issue, we examine how Arby's discovered the internet of things was a better way to manage its costly HVAC systems, get analyst Carl Lehmann to dispel blockchain myths and explore how CIOs can take an active partner role in their organizations' digital readiness.
Email Sue Troy at [email protected], or find her on Twitter @SueTroy.
Dig Deeper on Enterprise systems management