Share this item with your network:
Taking control with cloud inventory management

alphaspirit - Fotolia
Evaluate
Weigh the pros and cons of technologies, products and projects you are considering.
Cloud inventory management: A 21st-century CIO's responsibility
Cloud inventory management has more to do with CIO leadership and trust than covert tracking of rogue apps.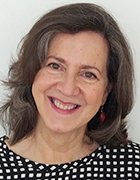 By
For this month's cover story we asked technology writer Mary K. Pratt to look at how CIOs are tracking cloud applications dialed up by the business without IT's knowledge -- shadow IT or rogue apps, as they're known in CIO circles. Unaccounted-for cloud applications carry risks for the enterprise. Bought without proper consultation, cloud apps can cause material harm by skirting regulatory requirements, exposing sensitive data to outside parties or mucking up the all-important "single version of the truth" companies rely on to make sound business decisions. Redundant cloud applications cost the company money. Another reason cloud deployments unvetted by IT can cost a company money: Business people unused to buying from technology vendors rarely have the upper hand at the negotiating table.
Cloud inventory management, experts told Pratt, is an important responsibility for the CIO. The business' easy access to cloud computing -- rather than rendering the IT department obsolete, as some pundits have crowed -- makes IT's technology acumen more critical than ever for knowing which cloud applications make sense for the business. The surprise that came out of Pratt's reporting is how CIOs see their responsibility vis-à-vis these risk-laden rogue cloud apps. I'll let you read about emerging best practices in cloud computing inventory management, but suffice it say: Getting a grip on cloud apps has more to do with leadership and trust than with monitoring tools and covert visits to the accounting department to check up on cloud vendor contracts. Business folks believe that they need to take the cloud into their own hands in order to get their jobs done. The IT leaders Pratt interviewed understand this and consider it their duty to help their business colleagues help themselves for the good of the enterprise.
In fact, the takeaway in this month's cover story, "Cloud inventory management for CIOs: Build guardrails, not roadblocks" -- namely CIO leadership -- reverberates throughout the e-zine. "Profiles in Digital Leadership at Forbes, CBS, US Bank," by our senior news writer Nicole Laskowski, delves into the techniques these digital information leaders are using to help their companies make the big shift to a digitally based economy. Laskowski's profile of the former CIO at The New York Times underscores how painful the shift can be for institutions built on traditional business models. Finally, my interview with headhunter Shawn Banerji charts a new path to wealth for entrepreneurial, take-charge midmarket CIOs. CIOs understand perhaps better than any other member of the enterprise leadership team how their companies need to operate in the digital domain. CIOs, be the leaders.
Dig Deeper on Cloud computing for business