Share this item with your network:
Mastering the cloud contract

Sergey Nivens - Fotolia
Evaluate
Weigh the pros and cons of technologies, products and projects you are considering.
Cloud contract negotiations: In praise of risk takers and caution
The days of cloud service contracts heavily skewed in the provider's favor are fading. Robust adoption and increased competition are giving CIOs an edge in contract negotiation.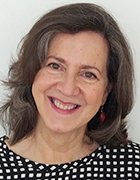 By
Ten years of covering CIOs has given me some appreciation for the courage and caution required by the job. Having responsibility for the information technology systems that are the lifeblood of modern commerce entails knowing the ways in which these systems can fail. Take it from an IT civilian: Adopting technology -- smartphones, online shopping, a car that practically drives itself -- is easy when you're blind to the damage these miraculous inventions can do when things go wrong.
So when CIOs were criticized in recent years for not moving faster to the cloud -- this cheap, scalable, wonderfully business-ready mode of IT services delivery -- their caution didn't read to me as backwardness, or worse, a perverse unwillingness to relinquish "command and control" of corporate IT. Business units in need of fast, cheap, scalable IT services to get a job done could and did rush headlong into cloud services, but CIOs simply could not afford to sign on the dotted line, in part because contracts were so alarmingly skewed in favor of the cloud provider.
As Cynthia Nustad, CIO of the healthcare management services company HMS, told reporter Dina Gerdeman in this month's cover story, seven years ago, when she was first investigating cloud services, most providers balked at accepting any liability for data breaches or at offering any special protections. Standardized, one-size-fits-all processes, after all, were the way cloud providers made their money. Take it or leave it? Back then, for a CIO in heavily regulated industries such as healthcare, walking away from a standard cloud contract was a demonstration of fiscal prudence, Nustad said, not timidity.
But times have changed. As Gerdeman lays out in her in-depth report on mastering today's enterprise cloud contracts, almost everything should be negotiated. Whether you get the concession is still not a given, but CIOs are no longer flying blind on cloud contracts and -- because of increased competition -- providers are less able to take a "my way or the highway" approach. As Nustad and other experts interviewed by Gerdeman explain, there is now enough deal history to know what aspects of the contract -- from terms and conditions to data storage to security provisions to exit strategies -- must be raked over with a fine-toothed comb. And, in a piece of advice that makes perfect sense to this IT novice, Nustad reminds us that one of a CIO's most valuable assets when negotiating a cloud contract is peer review by other CIOs.
Allow me to close out this note with a shout out to those hordes of business folks who -- ignorant of the security risks posed by cloud computing and flourishing their company credit cards -- rushed pell-mell into the unknown. Without the dramatic growth of public cloud spending (estimated by IDG to reach $127 billion by 2018), there would be less industry competition and no need on the part of cloud providers to negotiate client terms.
Email Linda Tucci, executive editor, or find her on Twitter @ltucci.
Next Steps
Get a lawyer's take on how to navigate cloud contracts
Best practices for getting the most out of cloud services
Dig Deeper on Contract negotiations and legal issues