Share this item with your network: BACKGROUND IMAGE: iSTOCK/GETTY IMAGES
Cloud computing in business: Find the right model

iSTOCK/GETTY IMAGES
Manage
Learn to apply best practices and optimize your operations.
CIOs harnessing and fine-tuning the cloud model -- and here's proof
CIOs harness the power of cloud computing and fine-tune their individual cloud model to the business' benefit.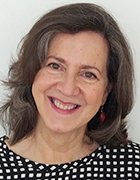 By
The IT press is rife with stories about how cloud computing spells the end of corporate IT departments, so for this issue of Modern Infrastructure: CIO Edition, we assigned writer Dina Gerdeman to investigate.
In extensive interviews with IT leaders across a swath of industries, Gerdeman discovered that, contrary to the gloomy pronouncements, CIOs and their IT staffs are harnessing the power of cloud computing on two fronts. They are handing over the hosting and maintenance of non-core business applications to cloud providers in order to free up staff to focus on strategic business projects. And, second, they are adapting the cloud's most enticing features -- its tremendous scalability, shorter time to market for new products, and lower costs -- to improve their own internal IT operations.
Oh yes, and they are doing so in a metrics-driven, analytical fashion, pushing ahead aggressively when the strategy pans out and recalibrating as they learn what doesn't work.
For the videogame maker Electronic Arts, for example, a "public cloud-first" approach for non-core apps such as email meant that the IT staff could devote whole days, not just spare minutes, to developing technology strategy that drives business revenue, said former CIO Mark Tonnesen, now a consultant specializing in transformational IT projects. Part of that new focus on IT strategy, by the way, includes assessing when the public cloud is not the right answer for the business. "Amazon becomes like a drug," Tonnesen told Gerdeman -- costly and risky. The sophisticated technology Electronics Arts is using to analyze players' game behavior to improve its products runs in a new private cloud.
Gerdeman learned that the reassessment and refinement of enterprise cloud strategies is fairly common at companies that use a lot of cloud. According to cloud expert James Staten, an analyst at Forrester Research Inc., these companies learn through trial and error that some apps are not a good fit -- and then they build a private cloud. "That usually ends up being pretty effective," Staten said.
That is not to say that the adoption of cloud computing in the enterprise doesn't present big challenges for CIOs -- or that it is not met with trepidation by their IT shops. At Electronic Arts, Tonnesen said the fear rippling through his staff was palpable when he broached a cloud-first approach to IT services. To thrive in this brave new cloud world, IT people often have to learn new skills and change focus -- and not everybody wants to make that leap. On the other hand, the massive IT staff layoffs that many predicted would result from cloud computing have not materialized, according to Forrester's Staten, at least not yet. If and when they do, we'll keep you posted.
Meantime, we prefer to focus on finding ways CIOs can improve their operations rather than on speculating about what might shut them down. So, in addition our cover story, please check out this month's piece from our resident expert Harvey Koeppel. The former CIO at Citigroup's Global Consumer Group tells you how not to talk to your CEO about cloud computing and offers up 14 questions that will help CIOs develop cloud strategies that will actually lead to business value. Finally, as a follow-up to our recent TechTarget 2014 IT Priorities Survey, which indicated high CIO interest in managing hybrid clouds, we've included an analysis of the four main drivers behind the hybrid cloud environment and the tools you'll need to manage it.
Please write to me at ltucci@techtarget.com.
Dig Deeper on Cloud computing for business