Share this item with your network: BACKGROUND IMAGE: iSTOCK/GETTY IMAGES
Smart process applications rev up business agility

iSTOCK/GETTY IMAGES
Manage
Learn to apply best practices and optimize your operations.
CEO mindset: To grow where no one has grown before
Gartner probes the CEO mindset and sees 'economic defiance,' an appetite for digital growth and lots of work for the ambitious CIO.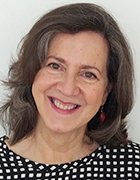 By
Five years after the Lehman Brothers collapse and official start of bad economic times, the CEO mindset -- dare I report? -- will not be held hostage to the tepid financial recovery. Uncowed it appears by the threat of yet another budget showdown, unfazed it seems by the widening gap between the rich and the rest of us, your CEOs, dear CIO readers, are no longer taking austerity as an answer.
"In 2013 and 2014, there is a sense that even though we are in a situation where we have high uncertainty, CEOs in general are doing something we're calling economic defiance," said Jorge Lopez, distinguished analyst at Gartner Inc. "They're saying, 'We know things look awful, but we also believe there is opportunity to grow if we choose the right ways.'" Apple grew through the recession. So did Amazon.
All of this suggests that as CEOs push to digitally grow their companies, defiantly ignoring the economic realities, it will be the CIOs who will be tasked with the actual transformations.
"There is a sense there is a place where profitability and growth lie, and to get to it, you can't say, 'We won't invest.' Somebody else will find the money to do it," he said.
Lopez's research focuses on CEO and boardroom issues and how they affect CIOs. To hear him tell it, this bold embrace of growth is not just a turnabout from four years ago, when "cutting costs" was the No. 1 priority for all CEOs. According to Gartner data, the new CEO mindset is indicative of a yet more dramatic shift in how they are looking at their own companies.
"They used to have a fairly inward-looking approach, focusing on operations and hammering them into shape," Lopez said. "What is being proven out is that the power in the economy has shifted to the consumer." CEOs are looking outward and seeing where their customers are, and their customers are online.
There are of course the anecdotes of social media as a litmus test for a company's customer service. "I see people putting a complaint about a hotel on Twitter and getting a response back in 15 minutes from a major corporation! It's incredible. Suddenly you realize corporations are being measured in ways they don't even understand yet," Lopez said. Customers are not just forcing hotels to adapt their public relations strategy for a digital marketplace; they're driving industry reinvention. Airbnb looked out and saw a travel customer who didn't necessarily want to stay in a hotel. "If you redesign your company around the customer's experience, many times you will end up with a different type of company," he said.
Some CEOs are trumpeting their messy metamorphoses, he said, pointing to remarks last spring from Tesco CEO Phil Clarke that the U.K.- based supermarket company "has to become a technology company as well" to adapt to the growth of online shopping. Second in the world only to Wal-Mart in profits, the food retailer has jettisoned plans to develop 100 major retail developments. Tesco is writing down a $1.2 billion property investment made 10 years ago, Clarke said, "before we knew how profoundly technology would change both how we and our customers live and shop."
The digital platform's power to remodel companies is not limited to the consumer industries. Lopez attended a recent presentation by General Electric Co. CEO Jeff Immelt on the company's multibillion investment in building "smart machines." The company believes the data collected from these machines can generate an increase in productivity of up to 1.5% annually for the next 20 years -- or about $10 to $15 trillion in added value. "Instantly monetizeable," as Immelt put it. GE has no illusions this two-decade transformation will be easy. "It will require a lot of work among divisions that are famously independent," Lopez said.
So what does this evolving CEO mindset have to do with CIOs? A good place to start is to mull over these 10 points from Lopez's recent report, "CEO and Senior Executive Survey 2013: As Uncertainty Recedes, the Digital Future Emerges:"
By more than 4-to-1, IT investment increasers outnumber cutters among business leaders in all industries. However, CEOs still believe that 14% of IT investment is wasted.
Fifty-two percent of CEOs say they have a digital strategy. Analytics, e-commerce and customer experience are key investments, with new customer segmentations in play.
CEOs look outside their firms for IT inspiration. They research via publications and personal networks, but they struggle to see admirable examples in their own industries.
Nineteen percent of business leaders expect to see a chief digital officer by 2014, and 17% expect to see a chief data officer. Information and technology leadership is changing.
Sixty-five percent of CEOs believe science and technology innovation is accelerating. Most also believe in climate change, talent crisis, euro survival and long-term Chinese growth.
CEOs take IT-related business risks seriously, but few see "cyberwar" as a threat.
CEOs and leadership teams must crystallize what they mean by "digital strategy."
CEOs and CIOs should discuss how investment and growth plans are being reframed and wake up their boards to the reality of cyberwar scenarios.
CIOs should exploit outside-in communication a lot more, as well as their security credibility.
CIOs should also own new digital, data and innovation leadership challenges.
SOURCE: Gartner Inc.
All of this suggests that as CEOs push to digitally grow their companies, defiantly ignoring the economic realities, it will be the CIOs who will be tasked with the actual transformations. The scenario offers great rewards -- and risks -- for the information officer. Go boldly.
Let us know what you think about the story; email Linda Tucci, executive editor.