Share this item with your network:
The marriage of mobile and data analytics

FotolEdhar - Fotolia
Big data and mobile marriage: No easy hookup
In today's digital economy, providing useful data to employees when they need it has become a formidable challenge for businesses. See how CIOs are marrying big data and mobile to cut through the complexity.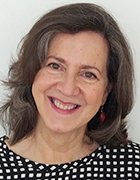 By
Delivering the right information to the right person at the right time has been a CIO priority since IT organizations were invented. According to the Society for Information Management, CIOs have ranked business intelligence/analytics as their No. 1 IT investment for the past six years.
Business intelligence has been a top-three choice since 2003, when the category was first added to the survey. That's not too surprising. BI makes businesses smarter, and in the global economy of recent years, the need for business smarts has perhaps never been more acute.
Yes, the economy thankfully is showing strong signs of recovery, especially here in the U.S., but for many businesses here and abroad, the competition for customers is fierce -- and IT in large part is the reason. A near-ubiquitous Internet and the astonishingly rapid adoption of smartphones and other mobile devices have given rise to a customer base that is reinventing how goods are purchased, seemingly overnight.
As Senior News Writer Nicole Laskowski reports in this month's CIO Decisions cover story, figuring out how to serve these digitally savvy customers is a huge challenge for businesses -- and it won't happen overnight. Not only are customers using their smart devices to consume data before they buy, these same devices are producing large amounts of data that could be critical to business results. As Laskowski says, "Delivering the right business information to the right employee at the right time in order to close a sale … requires a level of business intelligence and split-second delivery that many companies -- and business processes -- are simply not set up to deliver." Read about how some IT experts are cutting through the complexity.
For more insight into digital disruption, head over to Laskowski's interview with author Jill Dyché. A self-described classic rock lover and dog rescuer, Dyché may be better known to readers as vice president of best practices at SAS, the North Carolina-based software analytics company. In her latest book, Dyché makes the case that the advent of cloud, mobile and "digital everything" has a huge impact on the future of the CIO role. And the impact may not be all positive. "A revolution in enterprise IT could mean a new level of prestige for the CIO. Or it could mean extinction," Dyché warns. The CIOs who survive are "charging forward into the brave new world of innovation."
Which brings us to this issue's sports story on the Philadelphia 76ers organization. How does a lean (if not mean) organization of 150 employees find the money and time to drive innovation? For Tim McDermott, the Sixers' chief innovation officer, who doubles as the franchise's CMO, it all started with giving props to the youngest folks in the company.
A last word of caution: For all the opportunities a data-rich, digitally connected world offers us, it has a dark side too, as Site Editor Fran Sales drives home in her sobering Searchlight column on the FTC's clarion call for IoT privacy. It's also a timely reminder to CIOs that while you leap forward to capture those digital opportunities for your companies, you must simultaneously protect them from digital threats.
Dig Deeper on Enterprise business intelligence software and big data