Share this item with your network:
CIOs get more involved with mobile app development

designsoliman - Fotolia
As use of mobile apps for employees grows, so does CIO role
As the need for mobile apps for employees grows, so does the need for CIOs to take the lead on mobile app development -- and they'll need to partner closely with the business to do so.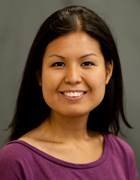 By
Companies today are facing an increasing demand for mobile apps, not just from customers, but also from employees and clients. And more likely than not, the development of those apps is being done outside of IT. Case in point: Data from a 2015 survey by 451 Research found that over the next two years, only 35% of mobile apps will be internally developed; the rest will be built by business application vendors, systems integrators, digital agency partners and developer partners.
But these findings don't mean CIOs shouldn't play a role in mobile app development. That same survey found that IT can expect to spend more time working on internal app projects in the future. Indeed, as we see in Mary K. Pratt's cover story for this issue of CIO Decisions, some CIOs, like Carolinas HealthCare System's Craig Richardville, have already taken significant control over mobile app development.
Not only have Richardville's several IT teams, each co-chaired by a business unit head, developed apps for patients, but they've also developed several for healthcare providers, physicians and other employees.
According to experts interviewed by Pratt, while this business ownership of mobile app products likely won't change, business leaders increasingly want CIOs to become more deeply involved in app development. "The trend I see in the market is that the CIO owns mobility in the central environment, working closely with the business to understand needs," Abhijit Kabra of Accenture Digital told Pratt.
But unsurprisingly, as a growing number of enterprises follow in the footsteps of technology companies and development firms and seek mobile app developers, they will likely encounter many obstacles, such as the lack of a long-term mobile app strategy -- which is where CIO leadership comes in.
Make sure to check out our cover feature to delve deeper into what mobility experts had to say about enterprise app dev skills they're bringing to the mobile app dev table, what skills aside from development hiring managers are looking for, when it makes sense to move a business app to mobile, and more.
Email Francesca Sales, site editor, or find her on Twitter @Fran_S_TT.
Dig Deeper on Enterprise mobile strategy