Share this item with your network: BACKGROUND IMAGE: iSTOCK/GETTY IMAGES
Cloud computing governance: Know thy users

iSTOCK/GETTY IMAGES
Manage
Learn to apply best practices and optimize your operations.
A midsummer night's bad dream: The CIO position regresses
The seamless integration and provisioning of IT services is a lofty goal for even the most seasoned CIO. We don't have time for that.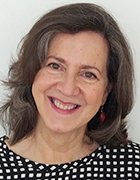 By
"I really believe we are babes in the woods on this." That was Jerry Luftman on the difficulty of provisioning and integrating IT services as the three horses of the tech apocalypse -- cloud, mobile and social -- gallop on. "It will be another 10 years until all these technologies are integrated," he said.
The judgment is still ringing in my ears and not in a good way. I got a bad vibe about the future of the CIO position. The existential shiver gave me pause, because as someone who's covered CIOs for eight years, through the cruel aftermath of the dot.com bust, the excruciating implementations of Sarbanes-Oxley and the intense budget pressures of the Great Recession, I don't put much stock in the recent predictions that a CIO's days are numbered. Trash talk about this relatively recent member of the C-suite is an occupational hazard of the CIO position and a staple of the IT press. But 10 years? Babes in the woods? No executive can be a babe in the woods for too long and not be eaten by wolves.
Luftman is a former CIO, ex-IBM-er and recently retired professor of information systems who now heads his own IT training institute. He runs the Society of Information Management's annual IT Trends survey, accumulating over the past dozen years a body of research on CIO priorities, pain points and strategies. And he's an expert in enterprise architecture. I called him for a story I was doing on best practices for the IT management of services (ITSM in tech talk). What's considered good ITSM for today's enterprises, with their increasingly mobile workforces and the new technologies that make them possible?
"It's probably one the most difficult questions on the table right now" Luftman said. "Anybody who says they know the complete answer is someone I would not trust."
It was easy in the '70s and early '80s when everything was IBM, Luftman said. PCs and the client server complicated the integration and provisioning of IT services a bit and, after that, the Internet added another wrinkle to ITSM and a new challenge for the CIO position.
I'm concerned that the business people are going to get frustrated with us.

Jerry Luftmanmanaging director, Global Institute for IT Management
"But what we are experiencing today, I truly don't believe we've ever had anything quite like it," Luftman said. Any one of the new technologies -- mobile, cloud, social -- are complex. "There aren't that many people who really understand the individual technologies; to manage to have them integrated is extremely complicated."
Experienced IT professionals understand you have to proceed slowly, he said, and that worries him. "I'm concerned that the business people are going to get frustrated with us," he said. "After all the progress that we made over the last couple of years -- collaborating with and helping the business, seeing opportunities to cut business expense and generate revenue -- I'm worried they're going to get frustrated and we will regress right back to where we were."
I knew what he meant. During the worst economic downturn of the past 80 years, when the Great Recession sunk its teeth into global economies, business came to IT and asked for help. Work with us, they said. And CIOs did just that, automating not just backend systems but customer-facing interactions, as payrolls were pared. CIO watchers like me and Luftman marveled at the difference in how IT operations and the reputation of CIOs fared in 2008 and 2009 and 2010 compared with the dark years after the dot.com bubble burst, when IT budgets were the first place businesses looked to make cuts. IT staffs were sliced to the bone.
In the worst of the dot.com backlash, the average tenure of CIOs withered to under two years. For those that survived, doing more with less was their North Star even during the hay-making days of the George Bush era. When the recession hit and kept punching, CIOs were primed. As I observed back in 2010, they were fired up and ready to go.
"You're not the bottleneck. You're not the long tail," CIOs were told by Gartner guru Mark McDonald during that year's Symposium. "You own the speed of execution because they can't touch anything these days without touching IT."
But this was happening just as social networking was ushering in "a third wave of capitalism," and big data and analytics were revolutionizing business intelligence, and iPads were popping up in the boardroom, before Google Apps, Box, Dropbox … and one billion smartphones staked claims in the enterprise.
The seamless integration and comprehensive provisioning of IT services -- ITSM's dream definition -- might well require 10 years, but CIOs don't have a decade to perfect IT services for this digital age. By then it will have passed us by. And, please, cautions ITSM expert Jeff Brooks of Gartner: "No more IT for IT's sake." No more hero cultures, where IT folks are rewarded for saving the day, not when the first question is "Why did the day need to be saved?" Brooks said. The ITSM mindset still tends to focus on service-level agreements, on reducing IT costs, on 5 freakin' 9s of near-perfect uptime when it's the few minutes of downtime that matter to the business: Did it cost the company money and how much?
"Bottom line," Luftman lectured, "IT has got to demonstrate value, and value in terms of revenue." If that means allocating a big slice of the IT budget to hiring analytics experts and data scientists to find new sources of revenue for the business, do it. Easier said than done, of course. "I would start a blog [about ITSM] to get people to put in their perspective on this," Luftman said. Why not? Friends, CIOs, consultants, lend us your best ideas on how to integrate cloud, social and mobile into the enterprise for a seamless provisioning of IT services. We'll call it ITSM for the consumer age. Sound off in our Comments section. Leave a message on our Facebook page. There's no time to lose -- the wolves are howling.
Let us know what you think about the story; email Linda Tucci, Executive Editor.
Dig Deeper on Enterprise ITIL and ITSM