News
Stay informed about the latest enterprise technology news and product updates.
A CIO Conversation: Microsoft's Ron Markezich
Microsoft CIO Ron Markezich discusses what it's like to work for one of the world's leading IT companies.
"He's not only an employee, he's also a client." While that line could pass as an ad for a certain hair organization for men, it could also apply to Microsoft CIO Ron Markezich. He not only works for Microsoft, he's also a big Windows customer who uses Redmond's products long before they become commercially available. So what's it like to represent and deliver IT at the world's biggest software firm -- where your bosses are two of the biggest names in business?
You already worked at Microsoft when you got the CIO gig. Did your old job give you some advantages?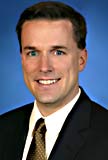 Ron Markezich
I ran the global infrastructure for Microsoft before this job, working for the prior CIO. Before that I was in charge of a big chunk of business applications. So I've been on the IT application side and infrastructure side. The CIO job kind of separates between applications and infrastructure, so it's nice to have balance between the two.
Are you more of a business person or a tech person?
Markezich: I was with Andersen Consulting [now called Accenture] before Microsoft. I've always been a mix. Business people say I'm too technical; techies say I'm too businesslike. At Microsoft, the demand is for the CIO to be a tech person because our executives are so technical.
What do you think your three greatest challenges are right now?
Markezich: Meeting the business complexities. Microsoft as a company gets more and more complex. Who would have thought three years ago that we would have an Xbox? It puts more pressure on us [IT]. Also adding to the complexity is our size -- there hasn't been a year yet where we've reduced headcount. We've grown every year.
Another challenge is the demand for IT. Your interview with the Sprint CIO [Mike Stout] really resonated with me about the insatiable demand for IT services applications. We have that same challenge. There are so many ideas on how to provide competitive advantages; you have to identify the right demands and focus your resources on the most important and value-added requests. That's a common challenge for CIOs. There is so much demand for technology to solve business problems, so you've got to have the processes in place to ensure that your investments are going to the right areas. You've got to have a value realization process to make sure you're getting value out of the system when the delivery is done. That's often what's missing -- the ability to go back after delivery and realize the benefits that were claimed.
Another challenge is making sure we always have good people. The CIO job is so much of a people leadership job. I am completely dependent on the people in my organization, and I'm always making sure we have a great depth of technical skills, as well as leadership and management skills. IT is a feeder pool into the product teams -- some of the best IT people go into the product teams. So, one of my goals is to continue to refresh that talent. Ultimately, those IT skills make software better for our customers.
Do you have much contact with Bill Gates and Steve Ballmer? What is their vision for the CIO role?
Markezich: I do have quite a bit of contact with them. I meet with Bill once per quarter. He's interested in feedback from IT on how our products can be better for customers. He looks at me as a customer who's running Microsoft products early on a Microsoft platform. He wants to know what can be done to lower expenses, increase security and add value. One of the things we take seriously is aggressively running [Microsoft] products in our own IT environment before they're relayed to customers. That's a unique thing about our company. Bill is really focused on that.
More on IT leadership
Steve asks what IT can do for business. He wants to know how IT can improve the [business] delivery model and ensure that we're as effective with our services as much as our products. With Longhorn, he wants to know what IT can do to drive another wave of value for IT organizations. IT was instrumental in working with Bill on the 2003 products. Steve talks about the overall business perspective.
I think they both see the CIO as someone who can be a change agent in an organization. I think there's a huge opportunity for CIOs to be change agents, and [Gates and Ballmer] share this view. The CIO is one of those functions that crosses the company and has a view that a lot of others don't have. At Microsoft, we [IT] see what's going on in all these groups. We can run products internally, and we can give feedback on business impact and plans.
Microsoft is obviously a global company that utilizes skilled labor from all over the planet. How do you respond to critics who say offshore outsourcing is killing the middle class and shipping away America's edge?
Markezich: We outsource and insource certain functions -- that strategy has not changed since I've been here. Microsoft has always operated in a global environment for global delivery. We've always done application development in different countries around the world. CIOs from other large companies have the same attitude. [They say] 'We've always been global, now this [offshore outsourcing] is making a lot of press.' I can't meet all our global needs from Redmond. We can't have tools and systems completely focused on the U.S. because they won't meet the needs of a person in Argentina as well.
Has there ever been a case when you looked at a competing technology and said 'We should try this? This makes good business sense'?
Markezich: If that were the case, our strategy would be to make ours better than theirs. We wouldn't run it internally; we would push the product team to make theirs better. Take a look at the last 10 years and see how far Microsoft has come in its abilities to support the enterprise. The progress and capabilities are tremendous. Our strategy has been pushing products to make them world class. I've benefited internally with lower costs, added services … we've driven up SLAs, better security -- I am a satisfied Microsoft customer. We [IT] push the products.
What do you think you have in common with a CIO of a smaller company? Are there any challenges you share?
Markezich: The issues we deal with are very much the same. CIOs of smaller companies need to do more with less and create competitive advantage for their companies. They have the same internal control needs that we have. I could sit down with them, and the issues [and solutions] are very much the same as [ours].
Are you prepared for the Sarbanes-Oxley Act (SOX)? Has compliance been a drain, or were the controls already in place?
Markezich: Having strong processes that are well documented with internal controls that you validate regularly is a great thing. At Microsoft, we think you can provide advantage through full disclosure to investors. SOX fits right into our strategy of full disclosure, confidence in the company, and strong internal controls. The deadline moved, but we went ahead and did our own 404 certification for the fiscal year that ended a few weeks ago. It's not like you're ever done. Every quarter we test controls to ensure they're strong and assess controls around changes.
SOX hasn't driven much more work in our organization -- it's allowed us to make sure we document clearly. From a CIO perspective, I feel pretty good about the level of rigor in our controls.
Dig Deeper on Leadership and strategic planning