News
Stay informed about the latest enterprise technology news and product updates.
A CIO Conversation: Wachovia's Martin Davis
Wachovia corporate CIO Martin Davis discusses his biggest project and how you get a half dozen CIOs to communicate.
When First Union Corp. and Wachovia Corp. merged in 2001, it was a big deal -- about a $16 billion deal. The "new Wachovia," which includes Wachovia Bank, Wachovia Securities and Wachovia Mortgage, has assets of $401 billion. And as corporate CIO of the Charlotte, N.C.-based banking behemoth, Martin Davis oversees the application side of IT (CTO Frank Robb oversees the hardware and network sides).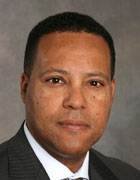 Martin Davis
Davis, named by the editors of Blackmoney.com and US Black Engineer & Information Technology magazine as one of the 50 most important African-Americans in technology for 2004, talked with SearchCIO.com about his biggest project and how you get a half dozen CIOs to communicate.
With such a large IT department, how do you keep everyone on the same page?
Davis: The office maintains a calendar of all IT changes in order to make sure someone isn't testing something on top of someone else. There are teams that test and test -- if they're not aware of one piece of code that will change, that could throw a lot of things off. Our system of change management ensures that all changes to the environment are well-coordinated through the whole organization and that everyone is aware of what's going on. We classify all changes as low, medium or high risk; do our due diligence; and grill other teams to make sure everything has been considered.
Are you more of a tech person or a businessperson?
Davis: I grew up on the technology side, but what makes us successful in IT is when we understand business and have firm business knowledge. Early on in my career, I knew you had to understand the business of the group you were supporting. I've had chance to support various roles in different business units. You begin to learn it by getting a seat at the table with business partners. We have a team of IT personnel, and you can't see the dividing line. When you can't tell business from IT from operations -- then you know that everyone is contributing.
How much offshore outsourcing do you do?
Davis: For decades the corporation has done outsourcing, but we've done little offshore compared to our competitors. We have to come to grips with the fact that we're global and have to source labor globally as well. We'll continue to look at offshoring and make wise decisions. Wachovia does take into consideration the impact on the community.
Your systems really do have to be up and running 24/7 -- how do you ensure that they're always on, and what kind of backup plan do you have in case they go down?
Davis: We've done a methodical approach for our 'always on' systems. From an availability standpoint, we ensure [that] we have the right software and hardware and that they've got live backup. We do robust testing around backup -- we've done even more since 9/11.
Are there any technologies looming out there that look promising or that may help your department perform better?
Davis: We're keeping our eye on a number of them -- [namely] the ones that impact consumers and how they behave, like WiFi. We're exploiting grid computing internally to make sure we're leveraging CPUs across the organization. We're also interested in advances around storage technology and the abilities they give us in disaster recovery and data synchronization. The key is how to apply the technology [in order] to give our business partners a technical edge.
More on IT leadership
Compliance must be a forethought for Wachovia. Do business units lean on your department to make sure the house is in order?
Davis: We work very closely together on various committees to make sure IT is working to meet regulatory requirements. I look to Bill (Langley, Wachovia's Chief Compliance Officer) as a business partner to whom I must supply IT to meet regulatory needs. There's a number of issues out there that take up a significant amount if IT resources these days. We've always been a highly regulated business, but the amount of regulation and the pace of the requirements have changed. There's always a number of buckets that have to be filled -- the buckets are just expanding. We deal with reputational risk and operational risk. We work to mititgate risks and have governance and processes to make sure we're not impacting customers negatively.
What has been your biggest project at Wachovia?
Davis: We have something we call Project Delta where we ask how we are going to change IT going forward.
Although we called it a project, it's about changing the culture of IT. Before the merger, we had six CIOs and a CTO. The CIOs focused on individual lines of business and were fairly autonomous. There was no synergy. When I stepped into the role of corporate CIO, the CTO and I began a quest to provide governance, human capital and service delivery more seamlessly across the whole corporation -- both internally and in how we deliver services to our business partners. Ultimately, it impacts our customers. Now the level of integration within the corporation is high. We have a more robust model for services delivery. We have a monthly update and a scorecard where we track hard costing savings, cost avoidance and improvements to efficiency across the IT organization. We've saved millions of dollars in efficiencies. Clearly, we understand how we impact the bottom line -- we do everything we can to deliver cost-effective services. From a team perspective, the level of teaming between the CTO and CIO has been a major success.
Dig Deeper on Leadership and strategic planning