News
Stay informed about the latest enterprise technology news and product updates.
A CIO Conversation: SAS CIO sets example for whole company
Suzanne Gordon, CIO of SAS Institute Inc., discusses IT's role in the business, the role of women in the CIO position and the reality of offshore outsourcing.
Suzanne Gordon started working at SAS Institute Inc. when it was a relatively small software company. Today, she's...
Continue Reading This Article
Enjoy this article as well as all of our content, including E-Guides, news, tips and more.
the CIO of the largest privately held software firm on the planet. But that doesn't mean she doesn't have the same issues as a midmarket CIO. She spoke with SearchCIO.com about IT's role in the business, the role of women in the CIO position, and about the reality of offshore outsourcing.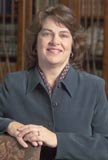 Suzanne Gordon
What market trends or news are you watching most closely?
Gordon: We're definitely looking at Linux for software development and infrastructure. We have Linux servers in our regional offices. We're doing a lot of things with wireless both for laptops and in conference rooms. Clientless VPN is something we're interested in -- no matter where employees are, they can tunnel in securely as long as they have Internet access. You don't read much about it; it should help us be more productive. Another issue is security, [namely] patches that come along with security fixes. That whole process needs a lot of work to make it easier for customers.
How does the PC replacement cycle work at SAS?
Gordon: We have a trickle-down policy. We buy new PCs for developers. They have the high-end ones. The ones they just had are used by marketing and sales. Those trickle down to administrative staff. The oldest PCs end up going to charities. Every quarter, we're buying new PCs, and every three to four years they trickle out. That's one of those processes we developed over the years. We also have standard images we put on PCs that make them easier to deploy and restage.
What's the most rewarding thing about your job? What's the most challenging?
Gordon: Working with people, making lives easier, seeing teamwork. It's challenging to stay positive when you have to spend time on things that aren't productive -- like spam and viruses or even vendor software that constantly needs patching.
You also talk to a lot of other CIOs. What kinds of work-related issues do they like to talk about with you?
Gordon: We share a lot in common: portfolio management, governance, streamlining processes, working with key vendors, making sure you're working on the right projects. We talk about what we're doing about viruses and spam. Most of [the] CIOs I talk to feel like they play a critical part in company decisions.
Do you think it's more important to be a tech person with business savvy or a businessperson with tech savvy?
Gordon: It's important to put an emphasis on both. We have to work with finance to understand how everything works together. Plus IT is one of the two major divisions outside of salaries that spends the most money, so we have to understand finances in order to invest wisely.
So is IT looked upon as a business leader?
Gordon: I believe we're really focused not on IT for IT's sake, but [on] whatever ways we can use IT to make SAS more successful, whether it's working with sales, marketing or giving advice on efficiencies. It's not just me doing this; it's all of the people who work for me. I get them looking for opportunities where we can help the business strategy for the company. We want them to tell us what they wish they had -- then we work with them to find the best solution. We also like to be an internal reference for sales in our use of SAS solutions.
How much offshore outsourcing do you do? What would you say to people who think that offshore outsourcing is not patriotic?
Gordon: SAS does not outsource at all, but we do have offshore development -- just like we have sales offices in other countries. I think we're becoming a global economy, [and] we need to embrace changes and innovations. You shouldn't spend your time fighting change that's going to happen. We have to embrace the change, and America has to be more innovative and use skills and technologies to compete globally. This is what [SAS CEO] Dr. Goodnight has done. It's not unpatriotic that we have an office in Germany that helps with sales. [By the same token] it's not unpatriotic to have an office in India that helps with development.
You're the CIO of a huge firm. What kinds of things do you have in common with the CIOs of smaller firms?
Gordon: Even though we're the largest privately held software firm in the world, we've been small in the past. We have subsidiaries around the world that are all different sizes, and I work with those IT heads. It's amazing how similar the problems are. A 50-person office may see certain efficiencies as overkill, but you know they will appreciate that discipline in the end. If you do those [efficiencies] early on as the CIO of a smaller firm, then the CEO should develop great respect for you.
The technology is always changing. You have to take some risks to see which ones are worthwhile. The hardest change since the tech bubble burst has been the [falling] amount of IT money we were allowed to spend. We had to do more with less. That's good -- it forced us to use technology to help the company in new ways. IT at SAS is one of the most efficient business units. One of my objectives is to share best practices with other business units so we can all be more efficient. My boss wants others to see and use [us] as a lesson. We're succeeding in keeping IT growth down.
More on IT leadership
Do you think this means that there will be more female CEOs as well?
Gordon: I do. The CIO job is one where you know the whole company -- I do think that it can be a good stepping stone [to the CEO position]. Today, you also see more CIOs spending time understanding financial aspects of the business. That's something you've got to have to move into the CEO position. These days, there seem to be a lot of CIOs who are women. Are there any challenges a female CIO may face that a male CIO may not?
There are definitely more women in IT positions [than there used to be]. Women like to facilitate and like to see things work well together. It's a helpful skill. They often have personalities that facilitate business and IT relationships, and [they] get people involved. CIOs have a big picture of the whole company, where business and IT are involved together. A lot of efficiencies can be gained by working together. At the C level, you have a lot of different personalities where everyone has different strengths; this diversity is important to make the whole group work better together. Over the last 20 years at SAS, I have developed relationships with all the heads of the business units. They trust me. I am not just looking to help IT; I'm helping the whole company. I also believe that women have a different way of looking at problems. The solutions we work on together [with all the different perspectives] are better.
Dig Deeper on Leadership and strategic planning