News
Stay informed about the latest enterprise technology news and product updates.
Entrepreneurs: Born or made? A conversation with Herb Kelleher of Southwest Airlines
For years, experts debated the age-old question: Are leaders born or made? Now they debate whether entrepeneurs are born or made. In an exclusive interview with Babson Executive Education Center, Herb Kelleher, chairman of Southwest Airlines, offers his insight into whether entreprenuers are born or made.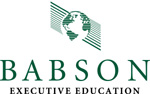 Much has been written about the skills needed for success in creating and running new enterprises and who knows this subject better than the people who have done it themselves. This month we recount some lessons learned from Herb Kelleher, co-founder, current chairman and past CEO of Southwest Airlines. In a conversation some years ago I asked Herb to discuss whether he believed that entrepreneurs were born with their notable qualities or whether they were made through training and experience. Herb's answers not only shed light on the skills needed by entrepreneurs, but also helped me to understand the personal tools he used to build and manage Southwest even after it had become large and successful.
Kelleher and a partner founded Southwest Airlines in 1967. Overcoming some very tough early years the Company has risen to be one of America's top ten airlines and unlike any airline in the industry, through some very novel ideas and a unique approach to it's operations it has enjoyed 29 straight years of profitability. Although Herb was originally a lawyer by training, he has succeeded in instilling an entrepreneurial energy throughout his organization and is considered by many today to be one of the best business leaders in America. Over his career Herb has been involved in a variety of business start-ups, including an express package trucking business and a savings and loan.
Are successful entrepreneurs born or made?
We asked Herb whether he felt there were any natural born characteristics that a person would need to achieve entrepreneurial success. In answering he indicated that his experience taught him that there were six personal attributes that are important contributors to entrepreneurial success that cannot be trained into people. These include: 1. a reasonable intelligence, 2. good health, 3. optimistic disposition, 4. lengthy attention span, 5. perseverance, and 6. a love of people.
Stepping back for a moment its hard to disagree that most of these characteristics are derived independent of an individuals training and experience. In identifying health, perseverance, optimism and attention span, Herb clearly acknowledges the fact that creating any new enterprise, be it a startup or a new idea at a large company, is a very long and arduous road, one that can't be traveled without the basic internal capacity needed to support the individual through the many challenges that inevitably mark the path.
Looking more closely at his comments we can condense these further into three basic points of intelligence, health and attitude. Among these, the one most open to debate by some would certainly be attitude, but for Herb attitude is the most important personal characteristic, and one that cannot be trained. The seriousness with which he approaches this point is evident in the focus on corporate culture, people issues and novel tactics that he employed to continue growing the airline in the face of down markets and larger, stronger competitors.
Herb believes that just as the attitude of the entrepreneur effects the early success of the venture, the same attitude needs to be present in the firms' employees to continue the entrepreneurial energy that creates competitive advantage in the operation of the business even after it has become a large successful company. In doing this Herb's Southwest Air has shown itself to be one of the rare companies that has succeeded on translating the entrepreneurial spirit of its initial small company success into an effective form of on-going corporate entrepreneurship that still invigorates it today.
Southwest Air has consequently applied this emphasis in hiring people with the right entrepreneurial attitude. Herb sums up his view on this subject with the simple maxim: "You hire attitude, everything else can be trained"
Many noted scholars have considered this idea of attitude and report that its roots lay in the personal value system of the individual. Although entrepreneurs must be attuned to the importance of money, most are motivated by the internal rewards of creating new ideas that solve real problems, or indeed change the world around them.
What skills need to be acquired for success?
Beyond natural born characteristics Herb believes there are several learnable skills that are key contributors to success with new enterprises. Among these acquirable skills he counts the following as the most important contributors to success: 1. good listening skills, 2. ability to play passionate advocate, 3. broad knowledge and education, 4. sound judgement, 5. ability to separate the important things from the unimportant, 6. ability to set priorities and focus on goals, 7. pleasant scepticism.
Above all Herb notes that the ability to listen and understand the real meaning of what people are saying (and not saying) is paramount because the most important information never arrives in reports or email. Reports only convey facts while people can share the real meaning of facts as well offering a view on what may happen out beyond the edge of what is knowable today by facts.
All of the skills that Herb identifies as learnable are rather general and point to his belief that there is no need for any specific specialization or expertise in order to lead a new enterprise. This tracks closely with the thoughts and experiences of many other well-known entrepreneurs who share this same belief. This also confirms the widely held notion that entrepreneurs have a unique overarching skill that empowers all their other abilities, namely that they succeed by leveraging the ability of others, rather than relying on their own skills.
Although Herb is noted for his upbeat approach to business, his list balances the need to be positive with what he calls a pleasant sense of skepticism. He points here to the art of challenging people continually without being negative or destroying their motivation to consider new ideas.
Among the skills noted by Herb here such as playing passionate advocate, applying sound judgement to focus on the truly important issues, and delivering the type of positive yet challenging scepticism needed to fully explore ideas, we can see that these all revolve around the larger theme of team building. In short, to succeed the entrepreneur must see and articulate a vision in order to attract and motivate a team, then be able to identify the key issues, challenge the views held within the team, and make judgements from among the varying perspectives in the team.
Which natural talents can be improved with training?
So if there are Natural talents born to entrepreneurs and also other talents that can be added through training, are there natural born talents that can be sharpened with training?
According to Mr. Kelleher there are two key natural strengths required in building new ventures that can be improved by training and experience. Herb believes that the entrepreneur must possess leadership qualities and the strength to go it alone. Although to some this may appear to be a conflict, since by definition there is no leadership without followers, he sees these two talents as intertwined because followers need to see a leader's courage of conviction displayed at those times when there is no choice but to stand alone.
These talents then serve a two-fold purpose. They draw new team members in and build confidence among the team, as well as supporting both the entrepreneur and their team during difficult times. They also support the earlier point noted on the need for perseverance.
In an attempt to find a deep nucleus hidden in entrepreneurial success, I asked Herb to consider if he were to start again and had to pick just one attribute, what would he chose as the most important for new venture success. In response he chose vision and the ability to inspirationally communicate it to others. Among all the roles that an entrepreneur must fill, these are the only two that must come from one source and that impact all employees every day. It is this vision that inspires values and drives behavior and which consequently serves as the beacon guiding the success of the enterprise.
Conclusions: Are entrepreneurs born or made?
Mr. Kelleher's comments make it clear that there is no single set of characteristics and skills that will guarantee new venture success. If we consider this reasonably we can conclude that the real answer lay in having the right mix, since new venture situations are each somewhat different, ranging from new ideas at large companies to world changing concepts emerging from garage-like micro-business'. The real answer then rests in having the proper mix of characteristics and skills to meet the needs of the respective situation.
Despite the lack of a definitive list, as we have seen here, there does seem to be a set of core attributes that appear to support entrepreneurial success. Some of these appear to be in-born characteristics that serve as a foundation, enabling the entrepreneur to bear-up under the long burden involved in building a new enterprise. These are, however, strictly personal characteristics that are not trainable, nor necessarily derived from experience. These building blocks must exist for a founders' other strengths to generate any traction.
In addition to in-born characteristics, there are important entrepreneurial skills that can be learned. Chief among these is the ability to see and articulate a vision, as well as to build and motivate a team. Unlike in-born characteristics, there are tools used in the application of these skills, such as opportunity identification, evaluation and communication, and consequently they can be learned from others and continually improved.
Lastly there are natural talents that may exist in an entrepreneur that can be honed to raise the likelihood of venture success. The most important of these talents appears to be leadership capability and the strength to go it alone, as well as commitment to the venture and integrity. Each of these capabilities can be learned from the examples of others and then reinforced by a variety of support mechanisms.
From Herb's comments and conversations with other entrepreneurs it appears that leaders of successful new ventures have a dual composition, consisting of natural elements that predisposes them to be attracted to and bear up under the strains of the process, as well as other skills and talents that are required for them to drive the process to a success, but which can be learned and/or improved through training and experience. For this reason we may conclude that successful entrepreneurs are both born and made.
Sometimes we hear executives speaking of entrepreneurship as a characteristic befitting small companies, while viewing it as somewhat out of place in their own larger companies. The true mark of Herb Kelleher's success is that he not only built a company from the ground up, but he also instilled that entrepreneurial spirit into his people and company processes in a way that continues to generate competitive advantage even now that the company is a member of the Fortune 500.
To read more articles like this one, visit Babson Insight, an online source for business and IT analysis, information and research. All materials copyright © 2003 of Babson Executive Education Center.
Dig Deeper on Leadership and strategic planning