Free course targets candidates for network engineering jobs
NexGenT is new to the IT boot camp field, so it's promoting itself, offering up a course that helps people prepare for IT careers. The fee? A $5 charity donation.
Get prepared for a high-paying IT job. Deliver clean drinking water to developing countries.
That's the pitch from newly opened IT training company NexGenT, which is offering a course that prepares budding tech workers for a networking certification exam for as little as a $5 donation.
The San Jose, Calif., startup partnered with Charity: Water, a nonprofit that funds clean-water initiatives worldwide, hoping to rake in donations -- and new business, said NexGenT's David Torres, who goes by the title of growth marketer.
The monthlong course, which has a list price of $997, gets help desk technicians, network admins or other IT apprentices ready for CompTIA's Network+ certification, a useful, but not mandatory, credential for getting network engineering jobs.
"It not only prepares you and helps you get a job, but it also gives you a very strong general foundation of networking," Torres said. Whether the recently launched two-in-one freebie -- jumpstart an IT career and help provide safe drinking water to people in need -- will prove irresistible is an open question.
In any case, people who take NexGenT up on its course-for-donation offer can enroll, schedule a Network+ examination date with CompTIA, pass it and, the industry organization holds, confidently put themselves out on the market. But they will also get pitched NexGenT's flagship offering, Zero to Engineer, an intensive, $12,500 online program designed to get people ready for an IT career in three to six months, no matter what their level of competency.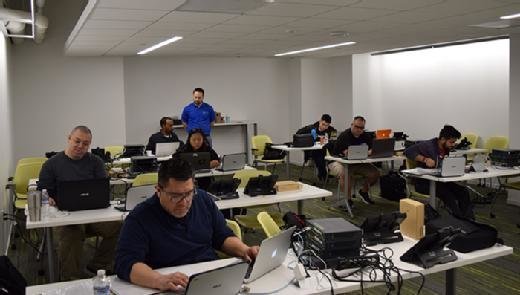 One word: Networks
Network engineering -- planning and designing the computer networks that support the flow of data and communication and, essentially, enable modern organizations to function -- is NexGenT's educational focus at a time when the astronomic popularity of coding boot camps has shown signs of leveling off amid shifting employer demand. The network, Torres said, is where a lot of tech's future lies -- with the expected millions upon millions of devices that will hook into the internet of things in the future, "we need more people that know how to manage all this information."
According to a CompTIA study on IT skills, released in May, companies are having the most trouble attracting and retaining emerging tech skills such as artificial intelligence and automation, with 59% of companies seeing a moderate or significant skills gap. In software development, it's 55%. The shortage is less acute for network engineering and systems administrator jobs, with 44% of companies having trouble pinning down the right skills -- but a skills gap is a skills gap.
And the U.S. Bureau of Labor Statistics reports there will be a 6% increase in the number of network and systems admin jobs between 2016 and 2026, close to the 7% average projected growth of all jobs together.
NexGenT aims to not just widen the pool of people poised for network engineering jobs but to also bolster the skills themselves by turning out "full-stack network engineers," which it describes as IT pros with a mastery of core routing and switching but also cybersecurity, cloud, automation, virtualization and voice over IP.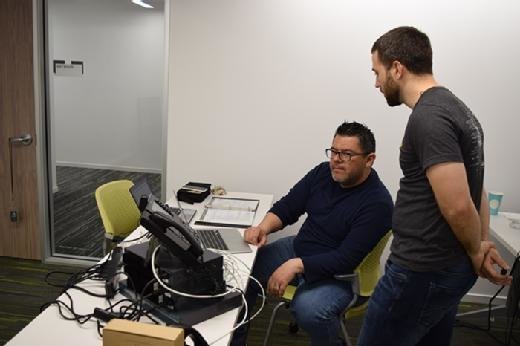 Gunning for $100K
The company's goal is to get people to "break the six-digit salary figure as soon as possible," Torres said. That can be done in four years, he said -- and with network engineers bringing in an average starting salary of $70,147, according to salary and benefits website PayScale, that seems doable.
NexGenT also wants its students to land network engineering jobs without racking up a huge amount of school debt. The flagship course costs $12,500 for its online-only modules that include the ins and outs of IT architecture and networking, protocols and technologies, a keystone networking project and a community of mentors. For $15,500, students can add a five-day boot camp at the San Jose campus, where they will set up, configure and secure networking equipment.
The cost isn't peanuts, but it's low compared with the tens of thousands of dollars in loans students are leaving college with today. The company offers discounts and payment plans to help with tuition, Torres said.
Military, NFL pedigree
NexGenT was founded by Terry Kim and Jacob Hess, who were IT instructors in the U.S. Air Force, training people "who in most cases didn't have any IT experience, to be ready to work on tactical networks in just a few months," Hess said in a statement.
The company graduated from startup accelerator AngelPad and got seed funding from Liquid 2 Ventures, an investment fund run by former NFL quarterback Joe Montana.
The Zero to Engineer program has 143 students. The company hasn't posted a job placement rate yet, since students are still in the program, which started in February. There are success stories on its website, though, Torres said -- they belong to graduates of a beta-version course offered last year. And there's Kevin Lee, a project manager who had "absolutely zero experience" in IT and is now a network engineer at Samsung.
The Network+ course, meanwhile, has drawn 110 people since the offer launched earlier this month, and NexGenT will be ramping up its online and social media ad campaigns in coming weeks.
Dig Deeper on Small-business IT strategy