News
Stay informed about the latest enterprise technology news and product updates.
Many contours, many questions in developing a cloud strategy
IT professionals at the Gartner Catalyst conference seek to flesh out the technical and management details that make up their organizations' cloud plans.
Companies today are moving data and applications to the cloud, but many are doing so without developing a cloud strategy that lays out business outcomes and establishes governance and control, said Gartner analyst Mindy Cancila. She spoke at the Gartner Catalyst conference in San Diego earlier this month.
In a recent Gartner survey, 40% of organizations responded that cloud was their top investment priority, Cancila said. The same survey found that 42% didn't have the skills needed to put a cloud plan into practice.
"So here we have a technology that everyone's trying to use -- and they're obviously already using it -- and yet they know they don't have the skills to be able to implement cloud in the way that they want," she said.
Analysts and speakers at the four-day event pushed forming, implementing and advancing a cloud strategy that encompasses the right skills, the right technologies and the right mindset for cloud. Meanwhile, the IT architects, systems engineers and software developers in attendance were answering questions and amassing knowledge to piece together cloud puzzles specific to their organizations' needs and abilities.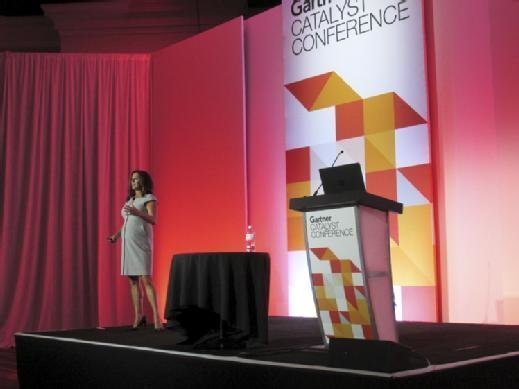 Builder of a cloud future
Jayapal Boompally, principal software engineer at biotech Amgen Inc., in Thousand Oaks, Calif., was interested in a role intended to burnish an organization's cloud acumen: cloud architect. That's an IT leader who puts the organization on a "cloud-first" strategy -- that is, cloud computing for all new initiatives unless there's a good reason not to go to cloud.
Gartner analyst Kyle Hilgendorf gave a talk on the role, saying the prime responsibility of a cloud architect is "getting organizational buy-in, encouraging people to trial and play with cloud services, giving them the opportunity and the freedom, letting them make some mistakes, giving them the growth mindset so that, over time, you build up an army of individuals that are behind this movement."
That's a broad portfolio, especially for a role that is fairly new. But the cloud architect position has gained in popularity over the last few years -- there were 777 openings as of July, Hilgendorf said. And the position does seem to make a difference in developing a cloud strategy that organizations deem effective.
Hilgendorf cited a Gartner survey that found 39% of organizations already have a cloud architect, and 60% of those that do feel prepared to take full advantage of cloud services. Conversely, only 33% of organizations without one feel prepared.
Amgen has a corps of traditional enterprise architects who work with architects from Amazon Web Services (AWS), Amazon's cloud division, to sift through regulations outlined by the Health Insurance Portability and Accountability Act and determine what can move to the AWS cloud, what can't and why it can't, Boompally said.
The Amgen enterprise architects do some of the work cloud architects do, such as developing cloud architecture, he added. None has the title of cloud architect, though, or the added leadership responsibilities of developing a cloud strategy for the entire company. But Boompally does see a day when someone is appointed, because the person in that role can empower others to make proper decisions concerning cloud.
"It will come from inside, probably from the enterprise architects," he said. "They know pretty much all the systems, so they can easily tell what type of tools and strategy are a better fit for our company."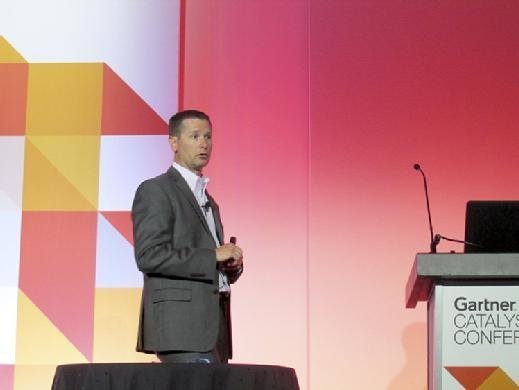 A private matter
Amid the attention given to companies big and small moving to the public cloud -- especially to megavendors like AWS, Microsoft Azure and Google Cloud Platform -- Gartner analyst Alan Waite led a talk on private cloud, disabusing attendees of the notion that private was going away.
Waite cited a Gartner survey covering private cloud implementations. By 2020, 40% of companies that planned to move applications to the cloud intended to use public cloud infrastructure, and a full 60% intended to go private -- either putting apps on internal private clouds built in their data centers or moving them to exclusive servers run by an outside provider.
"There are very good reasons for workloads to be private," Waite said. "There are security reasons, regulatory reasons, performance reasons. Maybe they need to be close to other things, for latency requirements."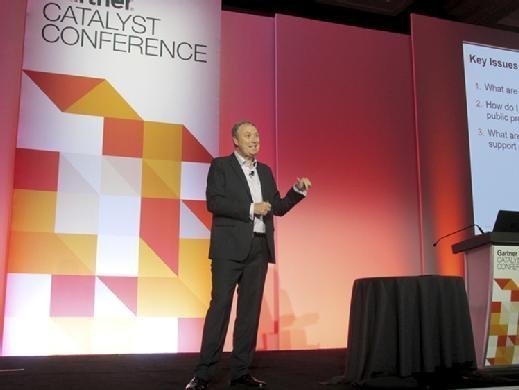 Jason Place, a systems engineer at a U.S. utility he couldn't identify because of company policy, was happy to hear that organizations are still interested in private cloud. His company is developing a cloud strategy that includes building its own internal cloud because of regulatory and security needs it has to meet.
"Obviously, there's lots of talk about public cloud and moving to public cloud. Is that the general consensus? Sitting through something like this points you in the other direction, saying, 'No, you're not alone; there are plenty of workloads staying exactly where they are, and there's still plenty of investment going on in private infrastructure,'" Place said. "So reaffirming the plans that we already started to lay."