News
Stay informed about the latest enterprise technology news and product updates.
AWS, Azure tie for top spot in 2017 Gartner ranking
The stellar scores of the top two cloud providers in this year's Gartner ranking reflect tremendous innovation, says analyst Elias Khnaser.
SAN DIEGO -- "Cloud Wars" is a popular talk at Gartner Catalyst. Probably that's because the question at the heart...
Continue Reading This Article
Enjoy this article as well as all of our content, including E-Guides, news, tips and more.
of the conference session -- Which cloud infrastructure provider is best? -- is one clients constantly ask, said Gartner analyst Elias Khnaser.
The answer to that question, Khnaser said Monday, is "actually complicated." The tease wasn't gratuitous. Each year Gartner ranks the major providers -- Amazon, Microsoft and Google -- evaluating them for technical capabilities they all must share, such as networking and computational power, and also for support, price and management.
This year, there was no one winner. Amazon Web Services and Microsoft Azure tied for first place, both garnering a score of 94%. Google Cloud Platform followed with 80%.
Each provider rose in the ranking from 2016 -- AWS is up from 92% and Azure from 88%. The increases reflect an enormous amount of innovation from the vendors, Khnaser said, especially Microsoft. "Microsoft has had a long way to go to catch up."
Google made an even greater jump, from 70% in 2016. But as the providers improve and reach something akin to parity on essential cloud capabilities, the ranking means less than in years past for a number of reasons, Khnaser said. Most companies are at a point now where, in addition to using the top contenders, they are also using their competitors to extend their cloud footprints and mitigate risk. Indeed, companies are hiring cloud providers not in the ranking at all, such as Oracle, IBM SoftLayer and China's Alibaba Cloud -- as they should.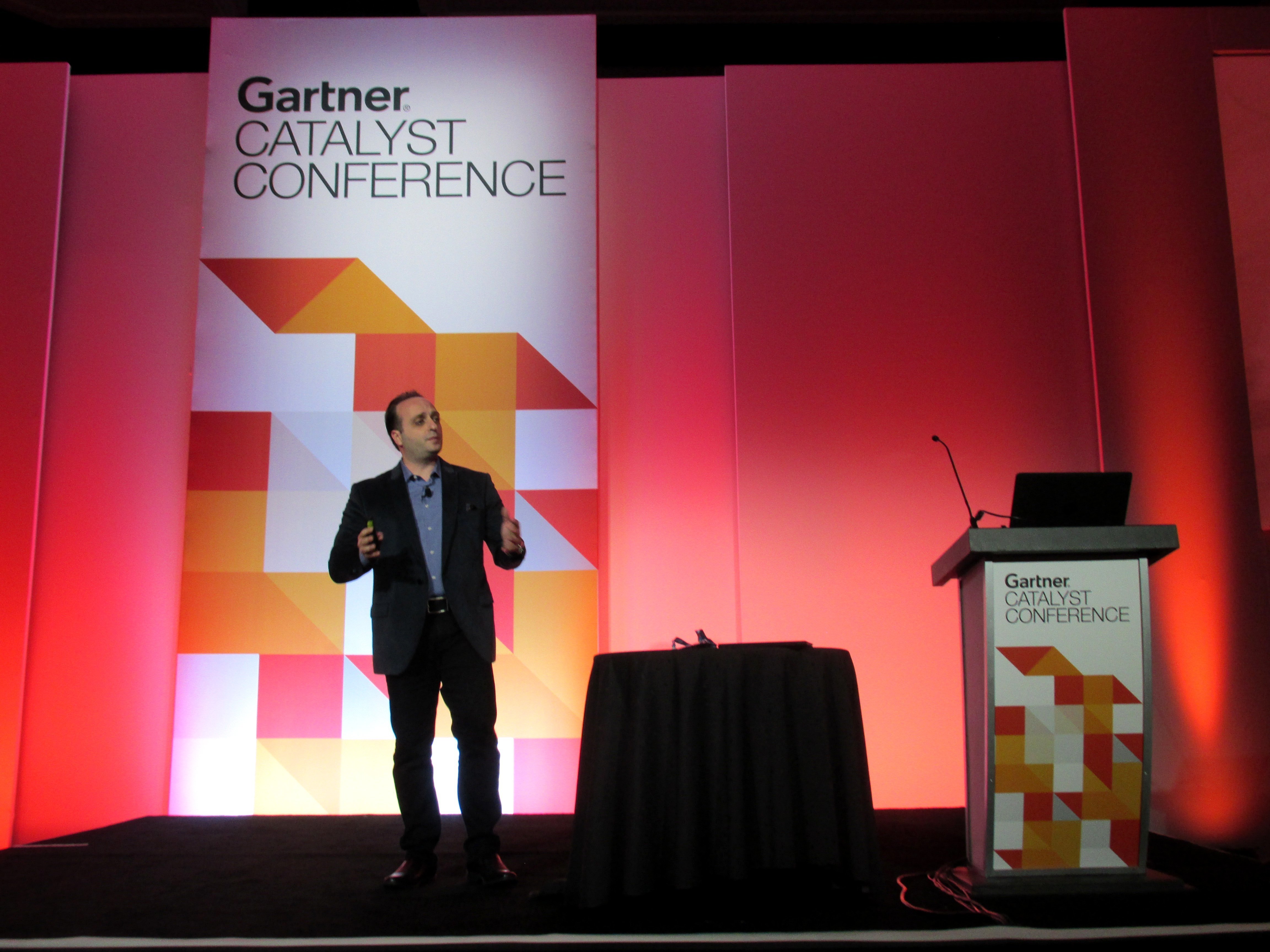 "We are going towards a multicloud environment," Khnaser said. "We're moving beyond which provider is best."
It's already happening for risk mitigation, he said. So companies might use, say, AWS for day-to-day operations and Azure for disaster recovery. But organizations are also looking at different providers for different uses, because each has its own set of strengths that should be considered.
Gartner ranking: A deeper look
We are going towards a multicloud environment. We're moving beyond which provider is best.

Elias Khnaseranalyst, Gartner
To give people a better way to look at everything each of the providers offers, Khnaser tallied the scores given for "required" capabilities along with specific "value-added" capabilities that distinguish one from another and "optional" ones, like compliance, targeted at specific industries. These compounded averages give AWS an edge, with 82%. Azure got 79%, and Google got 62%.
For highlighted strengths, Amazon is second to none on the sheer number of features it offers customers; it has mammoth data center capacity and scale; and it has an expansive online store for software that runs on the platform. "You'd be hard-pressed to find a third-party vendor that is not present on the AWS marketplace," Khnaser said.
A standout feature of Azure is its hybrid capabilities -- allowing companies to more easily manage public cloud deployments along with internal private clouds. Khnaser pointed to its new Azure Stack, which will allow customers to run Azure technology on their own servers. Microsoft also boasts robust identity management with its Active Directory, and its enterprise agreements have plentiful price incentives.
And Google is known for capacious storage and innovative technology, including security features like encryption by default. It also has a simple pricing structure customers seem to love, Khnaser said, "which is basically, 'The more you use the service, the more discounts we will offer you.'"
Gartner left out providers of cloud infrastructure services such as SoftLayer, Oracle and Alibaba because their services -- with limited features and, in the case of Alibaba, a lack of documentation in English -- haven't matured to the level of Amazon, Microsoft and Google.
'Multicloud-first'
But Gartner is keeping an eye on these other companies because they're gaining attention in the market and are sure to be a part of the expanding multicloud universe -- one that Khnaser says organizations need to embrace. In fact, a cloud-first strategy, in which cloud is preferred for all new deployments unless it can't be used for some reason, is not enough anymore. Today, they need a "multicloud-first" strategy.
"This brings up a lot of challenges," he said. "How do I manage both providers in a similar manner? Do I need two teams to manage each provider? How do I decide which application to put on which provider?"
Michael Goligorsky, director of application development at Sysco Corp., said multiple clouds are a reality at the Houston-based food distributor -- it uses two Gartner-ranked cloud providers, AWS and Azure, and also SoftLayer. For now, though, the focus is on managing one to tap it for value, he said, so a majority of the workloads is in AWS.
That saves the company the huge investment that would be needed for a software tool to manage and orchestrate a mix of cloud deployments, said Goligorsky's colleague Kinit Salvi, director of enterprise architecture.
"Multicloud is good as an end state. We're trying to get into the cloud first," Salvi said. The company is now using a homegrown patchwork of open source tools to manage its cloud environment, but it does see a day when a new management tack will be needed.
"We've essentially stayed away from the complexity of multicloud at the moment, but as we scale and we run into some of these risks -- we'll solve them when we get there," Salvi said.