Signs point to cloud future at Red Hat Summit 2017
The open source software company is transitioning from its Linux roots to cloud services.
BOSTON -- This week, the cloud was painted red. Well, it was if you were a Red Hat executive addressing the nearly 6,000 IT folks gathered here for Red Hat Summit 2017.
The open source software vendor is allying with public cloud provider Amazon Web Services to let Red Hat customers access AWS features on its platform for software developers, OpenShift.
The company also launched OpenShift.io, a free internet tool that allows developers to quickly build applications that are "cloud-native," or powered by cloud computing resources.
I talked about Red Hat's enthusiasm for cloud computing with Mike Urbanek, an architect on the cloud platform and middleware team at Dell.
"They seem to have come to an acknowledgement that cloud is the future, even within products themselves," said Urbanek, who was browsing vendor booths on the exhibition floor. "That's a bold approach from a company whose business, to this point, has been largely the data center."
Red Hat's flagship product for businesses is its Red Hat Enterprise Linux (RHEL) operating system.
Urbanek noted, wryly, that "a guy from Dell," which sells PCs and servers, saw the same future. So do scores of companies along with Red Hat, whose bread and butter has long been terrestrial-based technologies -- including Dell and its rival, Hewlett Packard Enterprise.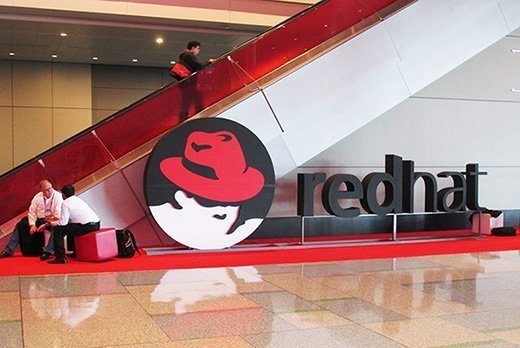 Dig Deeper on Enterprise application development, DevOps and software agility