News
Stay informed about the latest enterprise technology news and product updates.
Tech jobs for all, robots and fighting fake news at IBM InterConnect 2017
Alongside pitches for state-of-the-art technologies at the tech company's Las Vegas show was a call for young women in technology and distinguishing the funny from the phony.
The IBM InterConnect 2017 conference last week wasn't a subtle affair: It drew 20,000 IT and business professionals,...
Continue Reading This Article
Enjoy this article as well as all of our content, including E-Guides, news, tips and more.
pushed the urgency of cutting-edge technology like the internet of things and digital-age ledger blockchain -- and, of course, was held in the unapologetically gaudy desert metropolis Las Vegas.
CEO Ginni Rometty addressed the mammoth crowd in the mammoth-er Mandalay Bay Events Center and talked about the power and reach of cloud computing in general -- and IBM's cloud specifically. Rometty brought corporate bigwigs such as AT&T chief executive Randall Stephenson and Salesforce CEO Marc Benioff onstage to discuss how their companies are working with cloud and another avant-garde technology, artificial intelligence, to sift through reams of data, uncover new insights and increase business.
Rometty stressed that AI, which mimics human intelligence and could take away many jobs done by humans today, will create more good than bad, and that technologies like IBM's supercomputer Watson will help people make better business and even personal decisions.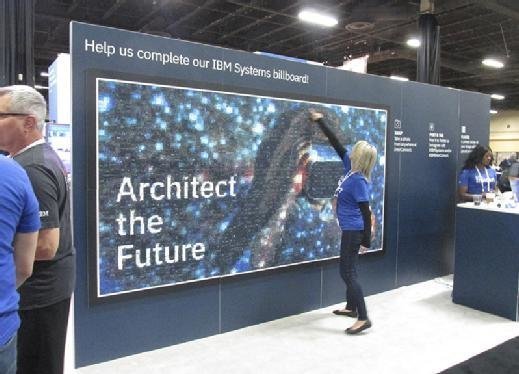 Next Steps
Big Blue pushes cloud, AI at IBM InterConnect
IBM, Salesforce: New skills needed for AI future
Blockchain draws curious crowds at IBM InterConnect
Dig Deeper on Cloud computing for business