Share this item with your network:
AR, VR tech poised to revolutionize digital business management

iSTOCK/GETTY IMAGES
What CIOs can learn from the Facebook CIO job posting
SearchCIO asked three executive search experts to look over the Facebook CIO job posting and tell us what stood out to them. Here are the key takeaways.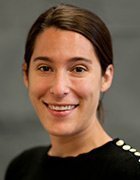 By
It's no secret that Facebook is looking for a new CIO. In April, Tim Campos, who currently serves in that position, announced he would leave the social media company at the end of the year.
But the announcement did precipitate an unexpected event: Facebook took to its own site to publish its CIO job posting -- requirements, responsibilities and all. The post is a gift to CIOs, giving them an opportunity to look at what a company on the other side of digital transformation wants in its future IT leader.
SearchCIO asked three executive search experts to look over the CIO job posting and provide expert insight. Here's the big takeaway: Facebook appears to be searching for a business technologist -- someone adept at taking on traditional CIO duties, such as business process management, and someone who can be a strategic business leader.
Hybrid CIO
One of the notable aspects of the CIO job posting is how traditional IT it reads. The new CIO's responsibilities will include "governance," "building and enhancing an enterprise IT security strategy," driving "business process enhancements," and making sure the "information technology infrastructure" meets the business' demands. This is enabling the business type language, according to Shawn Banerji, consultant at Russell Reynolds Associates in New York City. And he wasn't surprised that it was included in the job description.

"At a lot of technology companies -- and Facebook sits at this juxtaposition of media, community and technology, among other things -- the corporate IT function isn't that much different than corporate IT in any media business, or a manufacturing company pursuing an [internet of things] strategy or for that matter, any business where IT is a prominent functional lever," he said.
But the post also reads modern-day digital IT leader. In the requirements section, the list of degrees includes an MBA with technology as a core component. Banerji sees the mention of an MBA with technology as a telling sign that technology is driving the business. "I think a lot of organizations are looking to technology as a key commercial lever," he said.
Martha Heller, executive recruiter at Heller Search Associates in Westborough, Mass., pointed to language such as the "products" of the IT team as modern IT language. Based on her research for Be the Business: CIOs in the New Era of IT, Heller found that some CIOs are reconceptualizing the IT operating model by, in part, co-opting the language of the business. ERP, for example, isn't a technology but a product that needs to be managed.
And she highlighted the mention of enabling "cross-functional productivity" as another example of a contemporary CIO. "If the executive team at Facebook feels employee productivity is something they've got to put a premium on, the CIO's job is to drive that," she said. "That's a changing role. That's not just to deliver apps."
It's that combination of a traditional CIO adept at information management, infrastructure and security and someone with the business acumen to contribute to company strategy and vision that will make the position difficult to fill, according to Craig Stephenson, consultant at executive search firm Korn Ferry, headquartered in Los Angeles. "Today's CEO needs a different kind of CIO," he said. "The CIO model today is someone who can inspire to help shape and execute the vision for the company in the digital economy."
Talent management
Human resources was mentioned twice -- more than any other department -- in the responsibilities section of the job posting.
First, the new CIO will need to ensure HR's IT needs are met "efficiently and effectively."
Second, the incoming CIO will also be asked to "develop and execute plans to attract and retain top IT talent."
The emphasis on talent management makes sense to Stephenson, as he's seen this aspect of the CIO role become more time-consuming. "I would say CIOs are probably spending up to 25% of their time on leadership," which includes a high-level of engagement with the IT team, ensuring the team is focused and moving in a direction and bringing in the right skill sets, he said. That percentage is up from year's past, and Stephenson points to digital, which is transforming companies from end to end, as the driver.
Banerji, who called the link between IT and HR "critical," came at it from another direction. "It's not just IT talent," he said. Potential hires often turn to a company's website for information. "Who builds and supports and updates the website? Usually, it's the IT organization, often in partnership with HR," he said. If the first impression is lacking, the potential candidate might decide to look elsewhere.
The same thing is true of new hires, who may judge a company based on the tech they're provided. If the IT tools and resources are subpar, "they may say, 'this place isn't progressive; this place isn't forward-thinking, and I'm going to go to a place that is,'" he said.
Cyber vs. infosec
The mention of security was called out by two of the executive search experts. The job description mentions security three times.
First, the new CIO will have to build and manage "an enterprise class IT security strategy."
Second, he or she will need to "develop functional plans for managing information technology and security."
Third, the future Facebook CIO should have experience introducing "new technologies and standards into an evolving systems environment," including security.
Banerji called security a potential "career killer" for any CIO and "something that's gained board-level prominence in many organizations."
Digital creates an added complexity that most organizations may not understand: Internal information security and cyber incursions are often seen as one in the same, he said, but they are very different. "It's like data and analytics," he said. "A lot of people lump them together because it's easy to do, but companies that have had the greatest success leveraging data into an actionable analytics capability recognize that they are, in fact, separate functions, albeit closely related." Information security is a broad term applied to any data, but cybersecurity is specific to digital data, he said.
Next Steps
Korn Ferry's CIO job description
Guess CIO on job skills
CIOs should have these 10 skills
Dig Deeper on Leadership and strategic planning