Share this item with your network:
Facebook seeks to revolutionize the enterprise collaboration market

kreizihorse - Fotolia
Facebook's Workplace platform aims to crack the business social code
Facebook's Workplace promises to put collaboration in the hands of all employees, from sailors and sales clerks to barkeeps, who can use their mobile devices to access the platform.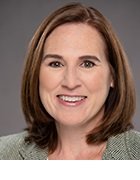 By
For years, enterprise collaboration software was often described in comparison to the world's dominant social software, with workers dubbing the products as being "like Facebook for work" or more often, not like Facebook.
Now, there's the real deal: Today, Facebook entered the enterprise market with Workplace. The new platform, 18 months in beta, is touted by the company as "mobile first" and designed to bring in groups of workers who traditionally have not used collaboration software to do their jobs.
"When we say 'enterprise' here, it's not just people working together at headquarters," Sean Ryan, vice present of platform partnerships at Facebook, said in advance of the launch announcement.
With Workplace, the immediate thought is, 'That's nice. You can use it as a landing, but how does that help me get work done?'

Mike Gottaresearch vice president, Gartner Research
Ryan pointed out that the platform's beta version has already connected a host of employees who don't work at desks, from sales-floor staff to baristas to telecommunication field workers to seafaring sailors.
"This is first designed for everybody within the company," Ryan said. "It has a desktop version, but it's mobile first, and that's how the bulk of many employees use it." He said he believes its mobile-friendliness differentiates Workplace from other enterprise collaboration software -- that and the fact that more than a billion people already use Facebook regularly.
"Everyone knows how to use it, and it's built for the device that they already use," he said.
Facebook's Workplace -- revolution or same-old?
Facebook's power-play entry into enterprise collaboration software has been generating buzz for months -- not surprising, given the social networking giant's potential to shake up a space that is neither new nor dominated by a single product.
Collaboration tools designed for business first hit the market nearly 10 years ago with the rise of Web 2.0 technologies, such as blogs and wikis. A decade later, organizations have a choice of technologies -- Yammer, Jive, Slack and IBM Connections are just several options for social software at work -- but adoption of them remains limited across the workforce, said Alan Lepofsky, vice president and principal analyst for Future of Work at Constellation Research.
"We're still trying to get employees to use more collaboration technology at work," Lepofsky said.
Just how revolutionary Facebook's Workplace will be for employee collaboration -- if at all -- remains the big question.
"With Workplace, the immediate thought is, 'That's nice. You can use it as a landing, but how does that help me get work done?'" said Mike Gotta, research vice president for collaboration and social software at Gartner Research.
Whether Facebook shakes up the status quo, said Gotta, Lepofsky and others, will depend on whether Workplace can deliver a strong return on investment to those enterprises that adopt it by better engaging employees and better supporting collaboration in a new way. And that will take time to assess, they said.
Workplace features
Meantime, Facebook has released a number of much-awaited details about the product, its features and the pricing with the Oct. 10 launch, which makes Workplace available to any organization that wants it.
Facebook's Workplace is not a self-service product but rather a managed product; companies (and employees) seeking it will go through a contract-based process typically found when procuring most other enterprise software-as-a-service offerings.
Pricing is based on a monthly fee per active user. Organizations will pay $3 for the first 1,000 monthly active users; $2 for 1,001 to 10,000 monthly active users; and $1 for 10,000-plus monthly active users. Pricing goes into effect in January 2017, Ryan said.
Features currently available, rolled out during the platform's beta phase, include Facebook's Live (real-time video posts) and Reactions (the extension of its Like button); video and group audio calling; trending posts; and search filters.
Workplace, which enables a company's workers to collaborate in groups, also introduced with its launch a feature for multicompany groups in which employees from multiple companies can work together. (All group members must be part of a Workplace community.)
Facebook also announced with the launch its Workplace Partners Program, a global ecosystem of partners (including Deloitte and Microsoft) to help Workplace customers implement and leverage the platform.
Early reviews
Early reviews have been positive. Companies testing the beta product included Club Med, the Royal Bank of Scotland and Century 21. In fact, more than 1,000 organizations around the world were already using Facebook at Work just before its official launch and rebranding as Workplace, Facebook said.
Heineken, another beta tester, began piloting the platform in June 2015 and rolled it out companywide several months later, in September 2015, according to Jacqueline Leahy, director of internal corporate communications and stakeholder engagement for Heineken USA. It was the first collaboration tool deployed by the company, she said.
"Our employees were asking for a way to connect and share with each other," Leahy wrote in an email. "We knew we needed a digital platform to facilitate this, as two-thirds of our employees are our sales team, who are on the go. It needed to be accessible from anywhere at any time."
The platform scored points in addressing those needs, she said.
"Facebook is a platform we use in the U.S. with our consumers; it's also a platform we know our employees use in their personal lives, so we knew that they'd easily adapt to the use of it in an at-work setting," Leahy added. "But it also offered us the features and functionality which were important to us. For instance, a dedicated website and mobile app -- completely separate from personal Facebook -- and the groups feature allowing employees the opportunity to share what they care about with the people they work with."
She said the company will continue to use it.
CIOs, get ready to assist
While employees will find the features familiar, Workplace isn't the same as the Facebook that consumers know from personal use; it's designed to support employees collaborating in groups to achieve work goals, and the setup reflects that.
For example, Workplace doesn't require employees to sign up on their own or to create Timeline profiles. Rather, corporate administrators can synchronize users' accounts with their own corporate directories.
Like other cloud-based products, Facebook's Workplace, in some respects, doesn't require a lot of heavy lifting from enterprise IT. Maintenance, updates and security are all handled by Facebook, not the companies deploying it.
But CIOs will have work to do, cautioned analysts and business leaders familiar with the beta version. They'll have to enable single sign-ons and handle identity management. They'll have to work with users to ensure that an organization's privacy and data rules are followed on this platform. And they'll have to devise a long-term strategic plan for Facebook's Workplace, because, analysts said, workers are going to bring it into the company regardless of IT's opinion on it.
"There are lots of reasons to not totally ignore Workplace," Gotta said.
Praise of mobile capabilities, visuals
Lee Noonan, chief technology officer at global public relations firm Weber Shandwick, concurred with Gotta.
Noonan said the firm's digital group, a client-facing unit that searches out digital opportunities and new technologies, first brought up the idea of being a Facebook at Work beta tester. Executives vetted and then endorsed the idea. They saw it as a way to create more employee engagement and strengthen collaboration. They also saw it as an emerging tool they wanted to master so they could advise clients on it.
Weber Shandwick piloted Facebook at Work in December 2015 and, after seeing positive traction, deployed it to its 3,600 workers in early 2016.
Noonan confirmed that the platform has an easy setup, so most of his tech team's attention went to vetting its security and data privacy protections. His team members also reviewed the firm's data security and privacy requirements as they trained workers on the three levels of groups that they could form within Facebook at Work.
Workers can determine which of those three levels match their needs, Noonan said. One group is completely open to all workers; two require invitations to join, with one of those offering a high degree of privacy and selectivity.
So far, Noonan said he and his colleagues at Weber Shandwick are impressed, particularly with the platform's mobile capabilities and its ability to support visual components. He said the firm will continue to use it, but he also acknowledged that he has questions about what functions will be added in the future and whether it will have a strong ROI.
"It has a positive impact on our internal collaboration. It's a soft [ROI] measure, but it's highly valuable," he said.
Enterprise software is not consumer software
But is that enough to make Facebook a leader in this marketplace?
That will depend on Facebook's understanding of enterprise needs, said Constellation Research's Lepofsky. In his January 2016 report "Can Facebook at Work Bring Collaboration to the Business World?" he listed several challenges Facebook must address. The company will have to deliver a platform that is a "seamless part of the way employees work." It also must fully embrace the notion that enterprise software is not consumer product and understand how that affects what it delivers. To become a leader among enterprise collaboration platforms, it must understand how different industries will need different functions and features. It must deliver the search capabilities and customer support that companies need, while also continually addressing enterprise data privacy and security requirements. And, certainly, it must deliver all this at the right price points and do so better than its competitors -- of which there are many leading ones, if not a single dominate player, Lepofsky said.
Even if Workplace does all that, CIOs, other executives and workers themselves must determine whether the application -- like any other piece of software -- really meets their requirements and delivers a ROI, he said.
Facebook's edge in AI, chatbots
Analysts said it's too early to say what kind of ROI Facebook's Workplace can deliver. They said future rollouts of features and functions will determine Workplace's clout in the enterprise collaborative/social space.
"It's a 'Version 1.0' release, so we need to avoid defining what it is/what it is not right away," Gotta said, noting that enterprise IT departments may have more work ahead when Facebook enables integration with multiple back-end systems and analytics capabilities.
That said, if it hopes to build momentum, Facebook must show commitment to a roadmap with short iterative cycles that can deliver new capabilities. The company also has to recognize that organizations that have struggled with these tools often do so not just because of the technology, but because there was not enough emphasis placed on organizational change.
"Any lack of integration with other applications and tools employees use every day needs to be addressed in the short-run," Gotta said. "Passing links around and bouncing around from screen to screen to screen is not the most productive use of people's time. The business development team for Workplace is probably the most strategic determinant of long-term success."
Facebook's Ryan said the company is working on integration. "We know it's important," he said.
Integration is just part of what could come, though. In fact, Gotta said he believes there's particular promise in some functions, such as the chat feature and the mobile messaging bot application (which could use artificial intelligence, or AI, to automate some processes).
"Work Chat could evolve (via bots, AI, plug-ins) to be more 'Slack-like,'" he said, referring to the popular collaboration tool launched three years ago, "and actually turn out to be more of a sleeper disruptive vehicle than the core [Workplace] experience." For small and midsize organizations, "this could be an out-of-the-box solution to bring employees together without a lot of complicated [and] overwhelming amount of features," Gotta said.
Others also pointed to Facebook's strengths in artificial intelligence, as well as in features like live feeds, and its history of innovations as indicators that Workplace could bring new potentials and a strong ROI to companies.
Workplace's ability to incorporate groups of workers who have been left out of most employee engagement and collaboration efforts could also fuel Workplace's success, said Paul Miller, CEO and founder of the Digital Workplace Group.
"I think Facebook at Work is potentially a significant new enterprise technology," said Miller, co-author of The Digital Renaissance of Work: Delivering Digital Workplaces Fit for the Future.
Analysts also note that with more than 1 billion people using Facebook daily, Workplace only needs to capture a fraction of that audience to become a leader in enterprise collaboration.
Just how much value they'll get out of Facebook's Workplace? Stay tuned, said Miller. "We're at an early stage of what the digital workspace can deliver."
Dig Deeper on Enterprise collaboration strategy