Latest Gartner ranking: Who's winning the cloud wars
AWS, Azure and Google score big in the latest Gartner ranking. But don't just go by good grades when choosing an IaaS cloud platform.
SAN DIEGO -- Few educational sessions at IT conventions begin with the grandiose strains of John Williams' Star...
Continue Reading This Article
Enjoy this article as well as all of our content, including E-Guides, news, tips and more.
Wars theme, but this one did. It compared major cloud infrastructure providers, and its dramatic title drew hundreds on the first afternoon of the Gartner Catalyst Conference here Monday: "Cloud Wars."
"Get it?" asked analyst Elias Khnaser. He shared the latest Gartner ranking of three cloud infrastructure platform providers -- Amazon, Microsoft and Google -- drawn from a set of Gartner research papers released in July, called "In-Depth Assessments."
Amazon came out on top, with its Amazon Web Services (AWS) earning a score of 92% overall for technical aspects, such as computation and network, and for nontechnical ones, such as support and billing. Microsoft's Azure trailed with a score of 88%, and Google Cloud Platform came in third at 70%.
One important thing, Khnaser said: Among Gartner clients, which look to the company for guidance on tech trends, AWS and Azure dominate interest. But that doesn't mean either is the best choice for everyone.
"While AWS is currently the leading provider, that doesn't mean that AWS is going to be the best provider for you," Khnaser said. "There are a lot of considerations, a lot of things to take into account."
AWS, Azure, Google: Best vs. 'best for me'
One thing to consider is the scores themselves. Compare them to the Gartner ranking in 2015, and AWS went down four percentage points, from 96%. Microsoft gained one point, and Google gained three. But the feature development and progress in the cloud moves at breakneck speed, and the number of criteria items Gartner used to rate the providers increased to 234 in 2016 -- up from 205 in 2015. So, AWS, Azure and Google were being measured by more yardsticks.
"They all have maintained, or gone up or gone down slightly, but they're still in the same ballpark," Khnaser said.
In the end, companies should choose the infrastructure platform that best meets their needs. AWS, for example, offers "fantastic scale," high availability and a broad and growing set of features and services.
"For all intents and purposes, AWS created this segment, this market," Khnaser said.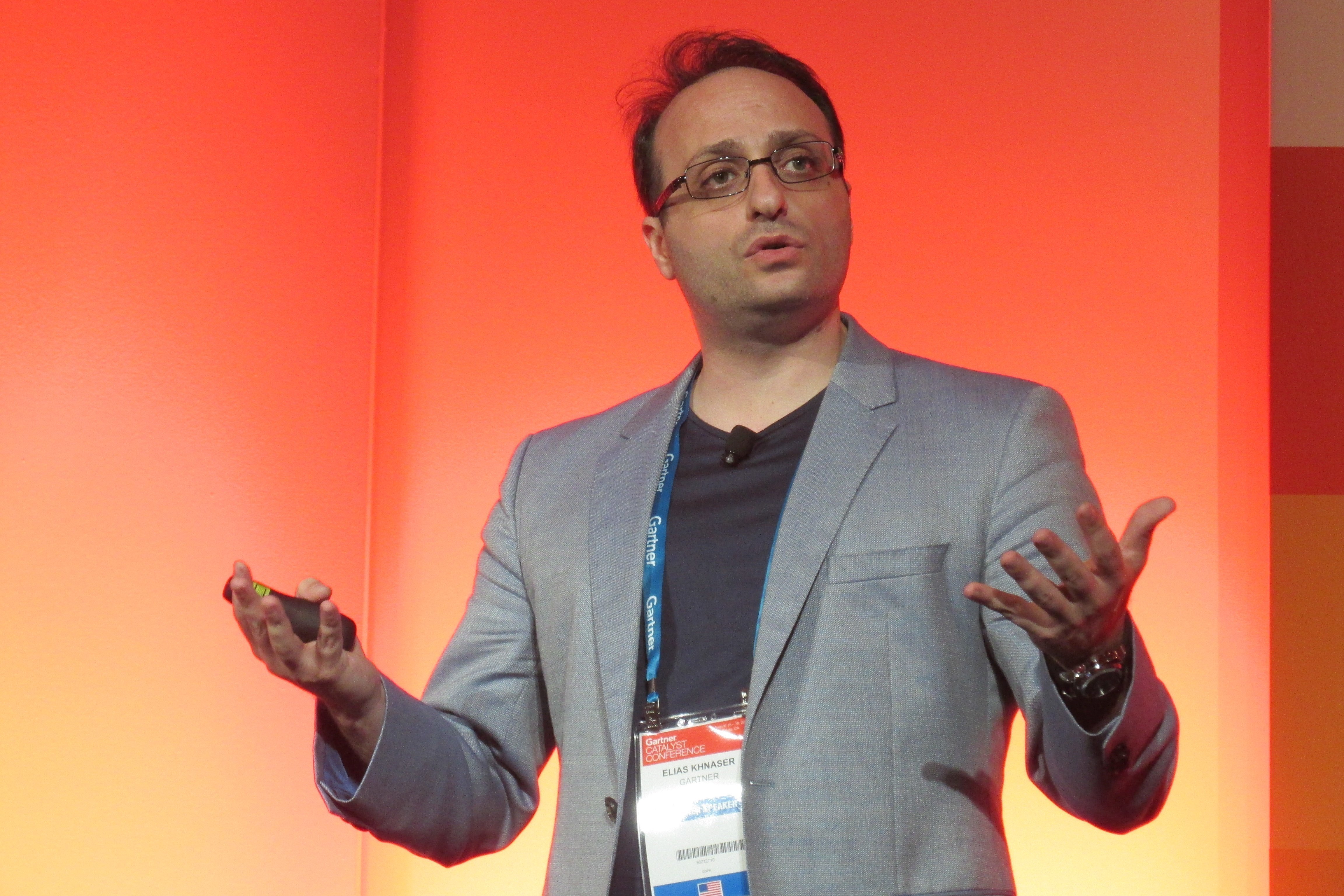 Meanwhile, companies that are heavily invested in Microsoft -- "and pretty much we all are," Khnaser said of the company whose Windows operating system runs on most desktops -- are often drawn to Azure. For example, if they're running Microsoft's Hyper-V, which lets them spin up virtual machines, or its System Center, which helps administer servers and desktops, Azure is a good match.
As for Google Cloud Platform, the newcomer in the trio of assessed providers, "Google's Google," Khnaser said. The search engine giant has made a lot of improvements, hence its improved score over 2015. (In 2014, it wasn't included in the Gartner ranking.)
Gartner clients that use Google love its storage capacity and expansive, powerful network. And they're attracted to innovative technologies like Containers, which can speed up programming, or Kubernetes, an open source automation system that manages them.
Another thing Google customers like is the sustained usage model, which governs how Google computing resources are priced.
"Customers tend to like the idea of not having to either go through negotiations or very in-depth calculations to figure out how much something is going to cost," Khnaser said. "With the sustained usage model, the more that you use a particular system, the more discounts that you get. So, [it's] simple for customers to understand."
Multiprovider approach takes off
Each of the providers has drawbacks, too, Khnaser said, and those are reflected in the Gartner ranking. AWS, for example, has no backup service. And in Azure, configuring features and capabilities can be arduous and time-consuming. Google has a longer list of limitations: Its autoscaling capabilities, though robust, can't be scheduled for times when, say, business is expected to surge. And there's no back-end load balancing, which optimizes distribution across computing resources.
Gartner's assessment didn't include a number of cloud infrastructure players. For example, vCloud Air by virtualization vendor VMware wasn't in there, Khnaser said, because, according to a recent earnings call, the product may soon undergo a transformation into a niche-market product. And Oracle's infrastructure product is still too new to qualify, with limited services and capabilities.
We're moving more from competition to coopetition between the major cloud providers.

Elias Khnaseranalyst, Gartner
Evaluations and scores aside, the market isn't playing out in black-and-white terms, Khnaser said. The cloud horizon today is shapeshifting, with companies moving toward a multiprovider approach, using one vendor's platform for certain applications and another provider for others. Some may use Azure, for example, to mesh with an implementation of Microsoft cloud business suite Office 365. At the same time, they may be using AWS for high-performance computing and Google for storage.
"The bottom line is you're going to use more than one provider," Khnaser said. "We're moving more from competition to coopetition between the major cloud providers."
One Catalyst attendee considering such an approach is Jean-Michel Heffron, associate vice president of cloud and endpoint services at HCA Healthcare, which operates hospitals through the U.S. and U.K. The company has invested primarily in Azure, but is now looking to move into the AWS cloud as well. Google is on its radar, too, though after a session in which a Google rep ticked off a long list of features and capabilities, Heffron was unconvinced that the relative newbie in the cloud infrastructure market could offer anything other providers can't.
"Google has been the one to watch for a couple of years and remains the one to watch," he said. "But, right now, there's nothing compelling that has Google in my 18-month strategy."
Dig Deeper on Cloud computing for business