Share this item with your network:
RPA: Mapping out a plan for enterprise automation

iSTOCK/GETTY IMAGES
News
Stay informed about the latest enterprise technology news and product updates.
Corporate boards seek more IT expertise, but CIO presence still small
Interest in recruiting CIOs to corporate boards is rising, say recruiters, but board presence is still rare and the CIO talent pool for these appointments relatively shallow.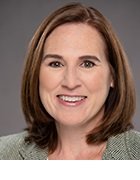 By
For nearly 20 years, recruiter Shawn Banerji has seen corporate boards seek out high-tech company CEOs when they wanted a technology perspective.
These boards for years generally dismissed the idea of bringing on CIOs, believing IT executives lacked the commercial, business and strategic vision required to help steer companies, he said.
But Banerji, managing director of the technology officers practice at Russell Reynolds Associates, started to see a change about three years ago, as boards started to grapple more and more with cybersecurity, digital transformation and burgeoning technology budgets.
"That started to create some momentum to bring CIOs onto the board," Banerji said.
Several years ago, Banerji conducted just one or two searches annually for corporate boards seeking CIOs. Now, he said he's conducting five to 10 a year and expects more in the future, as an increasing number of Global 1000 companies look for such talent.
How CIOs add value to boards
Current statistics on the issue are difficult to find, but several leaders in this space confirmed they, too, see a growing number of corporate boards seeking CIOs to serve. They said boards need the unique insight into the transformative qualities of IT that successful CIOs can bring to the boardroom.
Experienced CIOs can bring a range of skills, from their expertise with governance, to their in-depth understanding of the IT organization and its budget, to their experience working with business leaders across the entire enterprise, said Martha Heller, president of Heller Search Associates, an IT recruiting firm in Westborough, Mass., and author of the forthcoming Be the Business: CIOs in the New Era of IT.
"Boards that don't appoint CIOs are at a disadvantage," she said. "They're missing out on board-level governance of an area that has the potential to make or break a company."
Like Banerji, Heller said corporate boards in the past sought out CEOs of high-tech companies when they wanted to gain technology insight, but have recently started to reach out to CIOs.
"Boards have come to realize, to their credit, that high-tech CEOs are not what they want. They want a CIO. A high-tech CEO knows his or her niche in the market; they don't have the breadth and depth that a CIO has," she said.
Boards have come to realize, to their credit, that high-tech CEOs are not what they want. They want a CIO. A high-tech CEO knows his or her niche in the market; they don't have the breadth and depth that a CIO has.

Martha Hellerpresident, Heller Search Associates
Boards often first seek out CIOs in response to something negative, Heller observed. They experience or see a competitor experience a cybersecurity breach, or they fall behind in leveraging technologies.
Richard Chambers, who as CEO of The Institute of Internal Auditors often works with boards, said a growing list of regulations, legislation and best practices require boards to demonstrate more oversight of risk.
"And there's nothing that jumps out at you more than technology risk," he said.
Yet, most board members don't have a strong enough technology background to fully assess their companies' cyber-risk profiles, he said. Without an IT expert on the board, members may overly rely on management's assessment of technology risk.
"They won't have anyone in the room to speak up and say, 'What about X or Y?' If you don't have someone on the board who is able to stimulate that kind of conversation, as a board, you're at the mercy of management in how they characterize performance, risk and the assurances they're given," Chambers said.
But technology risk expertise is not the only reason to put CIOs on corporate boards, Chambers said. "A good CIO is one who not only has the technology background and the cyber expertise, but also has a keen sense of business strategy and strong business acumen."
Why CIO board presence is still low
Not everyone sees a growing demand for CIOs to serve as directors, however.
Paul DeNicola, a managing director of PwC's Governance Insights Center, cited data showing less than 5% of public company board members have a technology background.
However, that doesn't mean boards aren't seeking out the expertise, DeNicola said. PwC data showed boards are increasingly relying on consultants to help them navigate the complex technology landscape. In 2012, 27% of boards used an outside adviser to advise them on IT, but the figure jumped to 45% in 2015.
"That tells me that trying to put a CIO on the board isn't the top priority," he said.
But the situation could change, he added. "Companies, particularly companies in a high-profile public-facing business, may choose to put CIOs on the board in the future, but the more pervasive trend now is using advisers."
Heller and Banerji agreed the numbers of CIOs on corporate boards are still relatively low, despite rising interest in having more technology oversight. Heller estimated less than 20% of boards have CIOs on them.
Korn Ferry on CIO board recruitment
CIO: 'The CIO is the fastest-growing segment of board construct'
And even if more boards want to add CIOs, they face challenges doing so. Observers say many CIOs lack the experience and expertise to sit on boards -- in particular, boards at the large companies that are the ones currently seeking them out.
"They're looking for a business person who has experience with large-scale transformation and has a commercial orientation and governance experience," Banerji said. "They're looking for people who have gone through and faced similar challenges and opportunities and the same scope, scale and complexity as to what they're facing in their current organization.
"The challenge is that many operating CIOs do not have meaningful experience interacting with boards," he added, "even if it's just within their own company."
Dig Deeper on Leadership and strategic planning