News
Stay informed about the latest enterprise technology news and product updates.
Cloud Expo goers are cloud doers, triers
This week's cloud computing convention drew industry veterans and newbies. Also in Searchlight: France launches terrorist-alert app; Microsoft aims to use search queries to detect cancer.
The afternoon seminar was penciled into a full slate of educational sessions, its title hastily printed onto a scrap of paper and pasted onto a placard. It had an exuberant ring to it: "Extreme Computing in the Cloud ... How to Get It for Free!"
The tiny room in New York's cavernous Jacob K. Javits Convention Center was packed. Michael O'Neill, business developer at Nvidia, which makes graphic processing units for the gaming industry, was the moderator.
"How many people are here because of the word free?" O'Neill asked.
Cloud Expo, held this week, featured topics ranging from big data analytics to the fast-expanding internet of things to the aforementioned "extreme computing." It drew the heavy lifters of IT -- coders, application developers, architects and a smattering of managers -- but the message to CIOs and other execs was clear: Cloud computing's power and scale are in high demand in today's digital environment.
"It's there, it's growing, it's big," said Dave Landa, COO at Kintone, a business application platform developer, in a panel discussion on the use and scope of the cloud today. "It enables a tremendous amount of connectivity from devices to platforms, and it's an essential part of every technological innovation that's moving forward."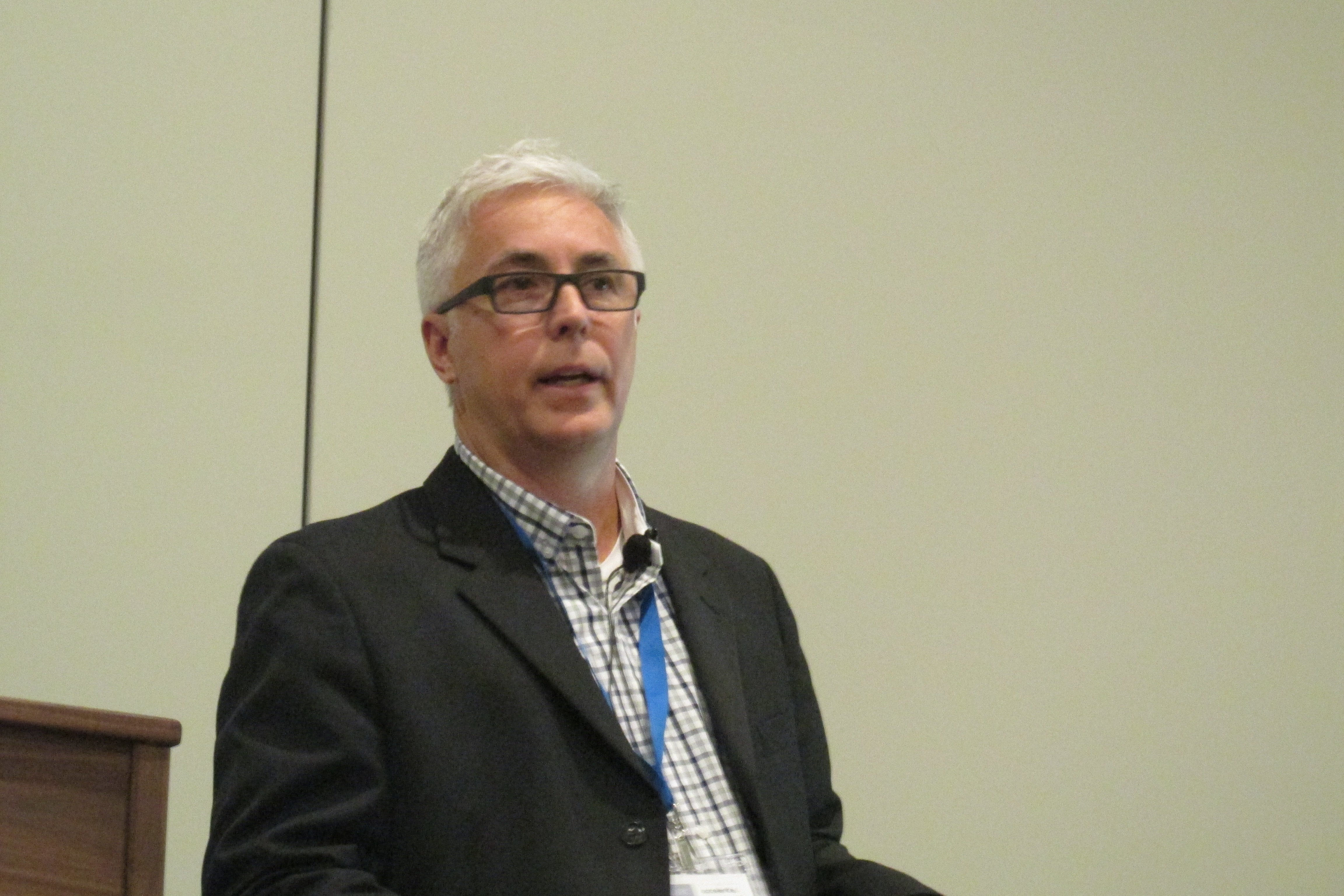 That may sound self-serving coming from a cloud vendor -- and it is -- but with research outfits such as IDC predicting worldwide public cloud spending to grow six times as much as overall IT spending between 2015 and 2019, it's also hard to dismiss.
Numbers game
Rebecca Nadolny was at the extreme-computing session. She isn't in IT -- she works in the archives of research institution Nokia Bell Labs -- but has a big interest in the computational and storage capacities of the cloud. She's taking Coursera classes in data science to prepare for a post-retirement gig as a public policy analyst.
Meanwhile, on the data science competition platform Kaggle, Nadolny is part of a team determining the best routes for forklift operators in a big-box retailer warehouse to pick up and drop off pallets stuffed with products. Speaker O'Neill described extreme computing as a way to "maximize the throughput of an entire system by using many different layers within your system." Machine learning and artificial intelligence are examples, he said. It's free for a specified time through programs like Amazon Web Services' AWS Activate.and Nvidia's Inception; IBM and Microsoft offer similar programs.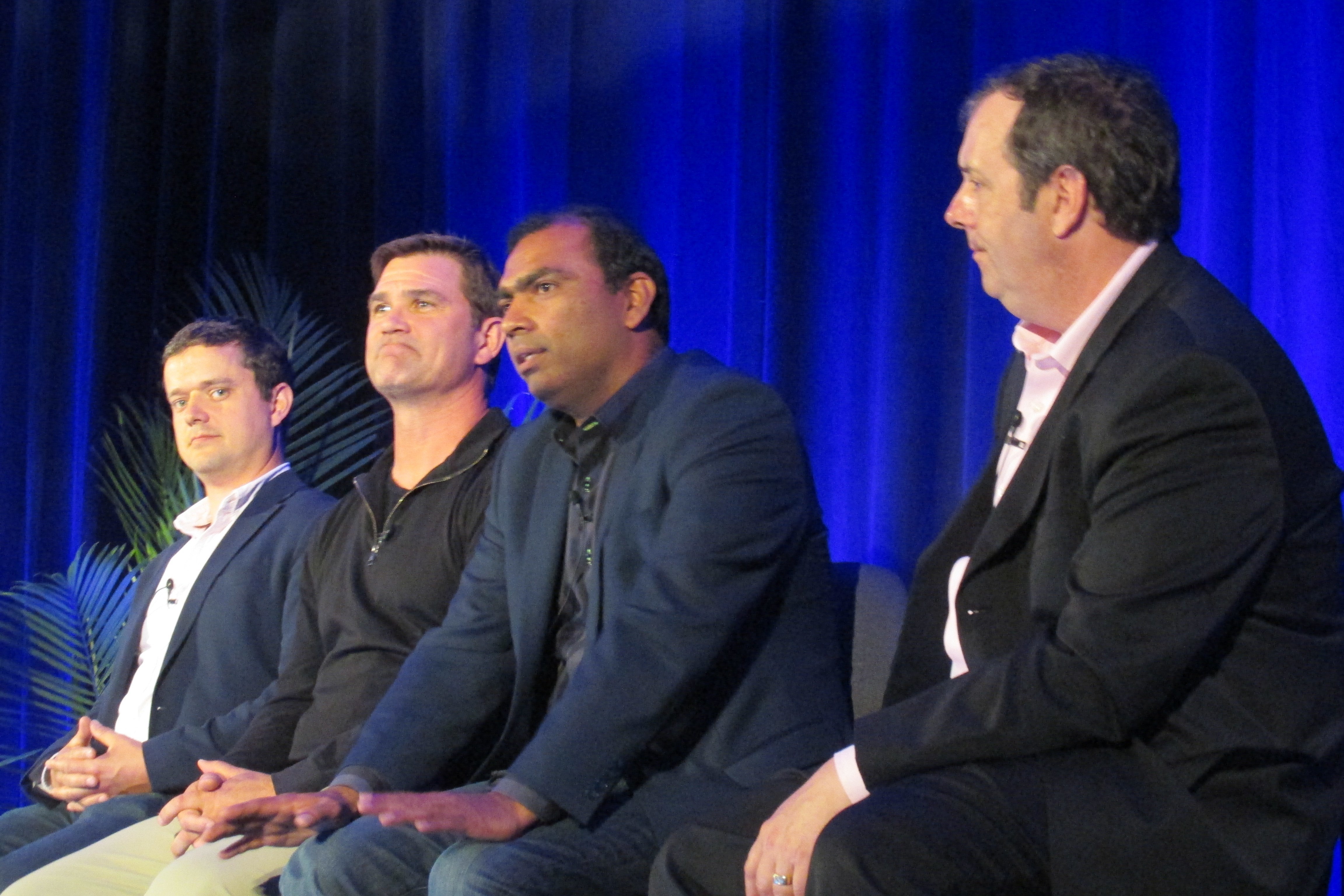 "Right now we're just using Excel spreadsheets, and we can do exploratory research and analysis on our own laptops," Nadolny said. "But ultimately we are going to need a larger memory in order to do the computation."
Mobile advice
As with any technology, cloud computing holds not only promise but also challenges for practitioners.
Roger Woods, product strategy director at Adobe, led a talk at Cloud Expo on offering exemplary customer experience on mobile devices. He said that while users are doing more on mobile devices -- with shopping by smartphone and tablets outstripping shopping on desktop computers on the Black Friday commercial holiday last year -- just 34% of companies have "a defined mobile strategy" -- that is, one built on mobile from the ground up.
That percentage sounded big to Patricia Palacio, disaster recovery architect at IT services provider Cognizant, but she understands the problem well.
"Mobility is one of my big headaches today," she said. Offering disaster recovery is the easy part; the hard part is getting those recovered services to end users on their mobile devices. For Cognizant, it's a work in progress.
"We can recover your data and your data center," Palacio said. "You can run your business, but are users really going to be able to get to your business when you're running?"
Staying connected
Another cloud sector overflowing with opportunities and obstacles is the internet of things, or IoT. Lisa Jung was at Cloud Expo to learn from speakers and peers. She's the business development officer at Trendalyze, which sells an analytics and monitoring platform. The company focuses on multiple industries -- healthcare, manufacturing and environmental monitoring -- to help find patterns in data coming from internet-connected devices.
A challenge with doing work on the internet of things today, Jung said, is rooted in the sheer newness of the technology.
"Most businesses are at the cusp of learning the importance of IoT and the ROI that they can derive from it," Jung said. "It's hard for clients to fully understand where that comes into play."
For example, Trendalyze is working with a company that monitors patients in telehealth, healthcare services delivered over telecommunications channels such as video conferencing. Some patients might not speak English, so Trendalyze partners with another company to provide translation services.
The goal is addressing needs customers "didn't even know that they had," Jung said.
"And that could only be possible when people from different businesses, from different sectors really come together and talk about, 'OK, what can you do?' 'What can I do?' 'Let's work together.'"
Next Steps
Industry change on display at Cloud Expo
Containers, security still hottest of cloud topics
How public cloud vendors are evolving in 2016