Share this item with your network:
The key steps to launching blockchain implementations

iSTOCK/GETTY IMAGES
Falling into the tech skills gap? Try a new recruiting tack
Organizations forging into the digital future often come up short in a search for talent. But there are novel ways to close the tech skills gap, say execs at the MIT Sloan CIO Symposium.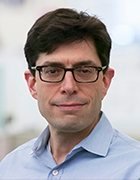 By
As organizations small and large turn to digital business models, many are looking at new ways of identifying and acquiring the right people to run them.
At the 2016 MIT Sloan CIO Symposium in Cambridge, Mass., earlier this month, three executives shared their organizations' views on talent acquisition in the digital age and the innovative methods they're using to close what's widely seen to be a tech skills gap -- from using data to pinpoint job candidates to looking beyond four-year universities and colleges.
George Westerman, principal research scientist at the MIT Initiative on the Digital Economy, said typically when the economy is good, there are lots of job openings and low unemployment. Conversely, when the economy is slow, the number of job openings goes down and unemployment rises. But "something weird happened in 2009," he said. It was in the thick of the Great Recession: While unemployment remained high, the number of job openings swelled.
The skills gap is a common theme in IT: high demand for the right combination of technical, supervisory and communication skills and supply that can't keep pace.
Next Steps
A 12-step method to close the tech skills gap
Obama's cybersecurity plan aims to cultivate cybersecurity skills
How CIOs can deal with IT skills shortage
Dig Deeper on CIO career development and career paths