Share this item with your network:
Enterprise DevOps and the CIO perspective

iSTOCK/GETTY IMAGES
News
Stay informed about the latest enterprise technology news and product updates.
Failing fast: A lesson in semantics
Two digital officers weigh in on why the term "failing fast" doesn't work for their organizations.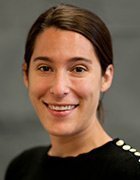 By
The problem: Failing fast may work for Silicon Valley startups, but for organizations such as SAP SE and the city government of Boston, the term doesn't instill much confidence. "Running around saying 'fail fast' is a little like having an extra head on my body," Jonathan Becher, chief digital officer at SAP, said during the recent CDO Summit in New York.
Lauren Lockwood, chief digital officer for the city of Boston, agreed, adding that the term is counterintuitive to the city's mission.
"It's not an option to fail as a government," she said. "If we fail, people don't get their garbage picked up, and that's a big problem."
The strategy: Rather than "failing fast," Becher and Lockwood have landed on a different language -- terms associated with continuous experimentation. "Instead of running 10 big bets a year, let's figure out how we can run hundreds of little bets a week," Becher said. Experimentation is a term rooted in science, which is more palatable to Becher and Lockwood's respective communities, and yet it gets at the same iteration loop as failing fast -- namely test, gather results, measure, repeat.
As Becher put it, "Trying to set up experiments that can be created quickly and destroyed quickly -- of course that is failing. But don't say that."
The results: It may sound like semantics, but Lockwood and Becher argue that the language tweak, alone, is powerful enough to change employee -- and customer -- perspectives. Boston city government is currently in the process of rolling out a new website, but rather than build, develop and design behind closed doors, Lockwood and her team launched a pilot site and rolled it out to the public to gather input.
"That kind of experimentation allows us to introduce concepts or digital transformation in a really non-threatening way," Lockwood said.
Dig Deeper on Enterprise application development, DevOps and software agility