Share this item with your network:
Enterprise DevOps and the CIO perspective

iSTOCK/GETTY IMAGES
Hotel API strategy brings UK chain closer to digital guest -- and customer data
A U.K. hotel chain realized it had to get closer to customers who booked their stays through online travel sites. The answer was to cut out the middleman and adopt an API strategy.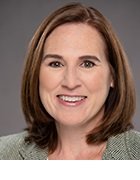 By
GLH Hotels Ltd. gets plenty of bookings, but like most hotels, only about 10% to 20% of those reservations come through its own website. The rest come via other channels -- particularly online travel sites, such as Expedia.
But there's a glitch with that business model, said Chris Hewertson, CTO at London-based GLH. Many hotels rely on intermediaries to connect to those online travel agencies. That arrangement allows just one connection to the intermediary, which then handles the myriad technical connections that link up with the various systems for the numerous online travel sites.
Sounds good, but there are additional costs and lost opportunities in that approach, Hewertson said.
He explains: "You connect once to an intermediary and they handle connections to all the online travel sites, but they charge you to do that. So there's a cost, and there's a huge amount of manual effort involved, because the intermediary doesn't always pass all the information back and forth."
As a result, the connecting hotel doesn't always get customer data, such as emails, and the online sites don't always have updated information, such as current room prices.
Hotel API strategy serves digital customer
GLH saw the need to do better.
"If we were going to move into a digital space, we needed to take our data on our platform, easily take ownership of it and distribute it externally," Hewertson said. Like the problem itself, Hewertson said the solution was twofold: Build and deploy an API, and then layer on an API management tool.
Randy Heffner, an analyst at Forrester Research, said organizations are smart to take such steps.
"Everybody needs APIs to play in an open economy," he said. "The more you seek to optimize business with digital technology, the more you need to connect things, and there are more opportunities when you connect things directly."
In fact, Heffner said APIs are so critical to growing business today that APIs "rise to the business strategy level."
We didn't have APIs much on the radar, but the need for it emerged during our digital transformation, as we started to look at how we could create apps and services to give to our customer that would differentiate us.

Chris HewertsonCTO, GLH
That's how GLH leadership viewed it, Hewertson said.
"We didn't have APIs much on the radar [until 2013], but the need for it emerged during our digital transformation, as we started to look at how we could create apps and services to give to our customer that would differentiate us," he explained, noting that the digital transformation effort was launched by new CEO Mike DeNoma. (The transformation, in addition to the API strategy, involved junking GLH's legacy systems for modern, cloud-based services.)
Hewertson said GLH needed to build its hotel API so it could connect directly with multiple online travel sites without developers having to understand the complexities of GLH's back-end hotel-booking system.
"We wanted to write an API for the system that we could give to third-party developers so they can focus on the business problem and not how to integrate it with our system," he said, explaining that his team built a generic API that developers "then put facades over" to provide translation services to the many different online travel agencies, all of which have different ways of connecting.
Selecting an API management tool
GLH used outside contractors to build its first API, Hewertson said, noting that his team of 15 didn't initially have the expertise to execute the hotel's API strategy. He noted that he now has an in-house DevOps team capable of taking on this work.
Getting the API built and deployed is only part of the strategic work for this part of the digital transformation, Hewertson said. He said while the API allows for the connection, managing that connection -- the security, data flow, analytics and so on -- required an API management tool. For that, he selected Apigee Edge.
"Apigee fast-tracks you. They've done the hard work of figuring out security, volume management and how to integrate. We don't want to have to do that, we just want a service," he added.
Other vendors providing API management tools include 3scale, Akana, Axway, CA Technologies, IBM, Microsoft, MuleSoft, Oracle, SAP, Sensedia, Software AG, TIBCO, the open source Tyk, Torry Harris Business Solutions, WaveMaker and WSO2.
GLH tested its new API in February 2015 with a small travel agency that sells packaged tours.
With that successful pilot under its belt, GLH put the API to use a second time with its August 2015 launch of its Choose Your Own Room app, an award-winning app that allows customers to see and then select the exact room they want.
And in February 2016, GLH used the API to connect directly to Booking.com -- a connection that delivered an ROI on the API effort from Day 1, Hewertson said.
Hewertson said he expects more returns in the future. He said GLH's API strategy allows it to gather more customer data, data that GLH can use to expand its offerings -- digital or otherwise -- to deliver the kind of services that will differentiate the company for customers in the market.
Dig Deeper on Small-business infrastructure and operations