How to foster an IT team culture that breeds success
Team culture is hard to foster and difficult to maintain. CIOs Jack Wood and Paul Brady offered their tips to fellow CIOs at the recent SIM Boston Technology Leadership Summit.
In part one of this CIO tip, Paul Brady, CIO at Arbella Insurance Group in Quincy, Mass., and Jack Wood, CIO at Wayfair, the Boston-headquartered e-commerce home décor company, talked to fellow CIOs at the recent Society for Information Management's SIM Boston Technology Leadership Summit about their leadership styles and what they look for in recruits. Here, they share how they build -- and preserve -- IT team culture.
Diamonds in the rough: Wayfair Labs
Finding high-quality IT talent is never easy, but for Wayfair's Wood, the e-tailer's explosive growth -- doubling in revenue every year -- required some creative thinking on his part. At the relatively young company, the object was to find "rising stars, but not the top of the market." Five years later, the aim is still "to get your value-add," Wood said. "We don't want to lower the quality of engineering in our organization ... but we still want to go after the diamonds in the rough."
With that goal in mind, Wood's team has created Wayfair Labs, a training ground exclusively for noncomputer science people -- employees good in math, perhaps, or interested in coding, but lack the degree.
"We bring you in and train you for four months. We put you in code base and we slowly roll you out into our environment. At the end of four months, you either move into a full-fledged software/database -- whatever it is -- or we part ways," Wood said.
The training is done by Wayfair employees -- "future leaders" in IT who want to be in a management track. "Before we give them full ownership of an engineering organization ... we carve out a piece of the class and give them four or five people" to train, he said. "They still have their day jobs, but we allocate 20% to 30% of their time to be a mentor to these four or five people."
The program has a 98% acceptance rate and a 95% graduation rate. Internal people account for about 10% of the applicants, but the program has become so popular that Wood's team has to turn people away. No recruiters are dedicated to the program -- word of mouth and brand recognition fuels the interest, Woods said. The lab has proved so successful that Wood has added a second component -- the DevOps Cabinet -- a six-month program addressing the need to align application development and operations.
"It is hot in market, and we just refuse to pay some of the salaries that people are demanding. We'd rather grab someone, train them for a few months and know that whoever comes out of it is an amazing Agile team," he said.
In addition to the training programs for entry-level and junior people, all new hires, wherever they are located, "come to the mother ship" for two to three weeks to soak in the Wayfair team culture. "We write it off as training, and when they are in Boston, we do things that give them a sense of what it is like here," Wood said.
Lifestyle perks reel in senior talent
Location matters in recruiting IT talent. Arbella Insurance has found its headquarters south of Boston to actually be an advantage, especially when it comes to senior IT professionals.
"We have had a lot of success getting people who were looking for a specific change," Brady said -- from consultants looking to travel less to people weary of the commute into Boston. "We have hired people who are taking pay cuts, because they want to be at their kids' football games or are tired of being on the road," he said.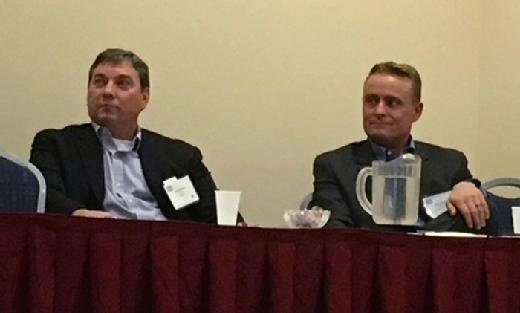 Getting entry-level IT employees is more challenging for Arbella, Brady said. He has built strong relationships with local colleges and universities, and starts recruiting in the fall, well before graduation. "Over the course of the last four years, we have brought in 20 hires from local universities and colleges," he said, 18 of whom are still with the company. Entry-level IT employees are put into a structured technology program that includes business training, group projects and awards.
"In our experience, kids coming out of college want that stuff," Brady said. The cohort is tracked closely to help them find their best fit, Brady said, citing an actuarial science grad who came in as a database administrator and showed a talent for development. "So, we have made those transitions."
IT team culture includes fun
Both Wood and Brady have instituted voluntary programs that build IT team culture and reinforce company values. At Wayfair, Wood started a weekly event involving a "fun thing to do in the office" -- for example, a chili cook-off; the company also "empowers" people to do events off-site, with stipulations: "It has to include someone not on your team, include more than five people and be an activity," Wood said. Examples include fishing cruises and camping trips. A recent exception to the activity rule is a group trip to the new Star Wars movie at a theater Wayfair rented out for the event. "We have to walk to the movie theater together," so that qualifies as an activity, he said.
We have to sit them down and let them know what our culture is. At the same time, you have to evolve the culture of be left behind.

Jack WoodCIO, Wayfair
At Arbella, Brady's team is encouraged to participate in company-sponsored charities and also has a full schedule of fun activities. Because it is difficult to sneak 130 people out of the building at one time, most events happen on-site. Holidays are big, Brady said, citing a Halloween costume event that "was totally outside my comfort zone." At a recent chili cook-off, Brady's entry for the "hot category" didn't win because he said he backed off on the hot stuff to spare people. "So, we're going to redo the chili cook-off," he deadpanned.
Headwinds
Esprit de corps is a hard thing to keep alive, however, said both CIOs, who talked a bit about future concerns. Wayfair's recent public company status -- it went public in October 2014 -- changes the workplace, including IT team culture, "no matter what people say."
"Your day to day is going to be impacted," Wood said, citing access to data as just one example that changes once a company must follow the Securities and Exchange Commission's disclosure laws and regulation.
Also, Wayfair's hypergrowth is a double-edged sword. The steady influx of so many people -- each wanting to make a mark on the company -- means that the IT culture changes, and not always for the positive. "We have to sit them down and let them know what our culture is," Wood said. "At the same time, you have to evolve the culture or be left behind."
Arbella is also facing headwinds, Brady said. Once far ahead of the curve on work-life balance perks, the company sees competitors catching up -- offering causal clothing even at downtown Boston high-rise offices and flex time.
"Work-life balance is no longer a differentiator, so we have to think about, how do we stay ahead? Is it a four-day work week? A lot of companies are doing it," Brady said. "But we know that what we do today is par for the course tomorrow, and that is one of our big challenges."