Share this item with your network:
Updating app performance management for the app economy

James Thew - Fotolia
News
Stay informed about the latest enterprise technology news and product updates.
SIM CIO survey results: IT agility is up, so are IT budgets
The Society for Information Management's annual CIO survey discovered that senior IT leaders are coming at business/IT agility from a new direction.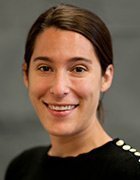 By
IT budgets are on the rise, cloud services will see a significant boost in 2016, and security has officially become a top-three investment area for IT leaders, according to the latest annual CIO survey from the Society for Information Management (SIM). Leon Kappelman, lead researcher for SIM's IT trends study, presented the CIO survey results of the senior-most IT leaders at 785 unique organizations. Here are some of the survey's key takeaways:
Security sees a big boost. Security/cybersecurity ranked third this year for the largest IT investments, trailing analytics/business intelligence/data mining (first) and ERP (second). That's a big boost when compared with the last two years. In 2013, respondents ranked security/cybersecurity 14th. And in 2014, security/cybersecurity came in seventh. According to the report, this is the first time since 2006 that security ranked in the top three for the largest IT investments.
Budgets are on the rise. IT budgets are predicted to see a 4.8% increase in 2016 compared with 2015, according Kappelman, director emeritus of the Information Systems Research Center and a professor of information systems for the College of Business at the University of North Texas. "So the pie is growing," he said. "But there is a real need to make that spending efficient and effective -- to not allow for any waste."
The influence of the cloud. The biggest change in IT budgets between 2015 and 2016 is projected to be around cloud services, according to the survey results. In 2015, respondents said they allocated 7.68% of their budgets to cloud services; in 2016, they project they'll allocate 9.27% of their budgets to cloud services. Respondents also said they plan to allocate less of their budgets to hardware, consultants and contractors in 2016 compared with 2015.
Metrics for CIOs. Availability/up time came in as the number one metric for internal IT and outsourced IT. The list of the top-five metrics splits after that with internal IT measured on customer (of IT)/IT user satisfaction, customer of the business satisfaction, cost control/reduction and help desk performance. Outsourced IT, on the other hand, tends to be measured on SLA target compliance, cost control/reduction, projects delivered on budget, and projects delivered on time.
Who do CIOs report to? The number of CIOs reporting to CEOs is down compared to last year's results, according to the CIO survey. This year, 42.93% of the respondents said they report to the CEO compared to 44.2% in 2014. On the flip side, the number of CIOs reporting to the CFO is up from 25.7% in 2014 to 29.02% this year; and the number of CIOs reporting to the COO is up from 15.0% in 2014 to 16.79% this year.
IT agility gets high marks
Kappelman said that one of the overarching takeaways from the CIO survey is how senior IT leaders are aligning IT with the business. Rather than try to respond every time the business changes a policy or a priority, senior IT leaders are realizing it's better to turn inward and build IT systems that are flexible and robust enough to handle myriad business requests.
It's the difference between business agility (the ability for the business to respond quickly to market conditions) and IT agility (the ability for the IT systems to quickly accommodate business changes), a distinction that may seem subtle. But, according to Kappelman, the shift in perspective is significant. It suggests CIOs and senior IT leaders are becoming more pragmatic and realistic about how they can effect change.
Kappelman pointed to the results from several survey questions to back up his observation. When asked what keeps them up at night, senior IT leaders didn't include business agility in their top 10 as they did in 2014. In fact, business agility fell from 10 to 22, whereas IT agility jumped from 16 to five, making its first appearance in the top ten.
The CIO flip-flop on business versus IT agility suggests that CIOs are realizing they don't have to know how exactly the business needs to change, Kappelman said in an interview with SearchCIO. "The business is saying don't worry about that -- or at least that's their perception of it." He pointed to a question that asked respondents to identify what they think are the company's biggest concerns with how CIOs are doing their job. Senior IT leaders ranked business agility ninth -- a dip when compared with the last five years, where it has ranked second or third since 2009.
"These are big shifts year over year," Kappelman said. He believes senior IT leaders' new focus on IT agility is a mark of pragmatism to fix what they can control while supporting the business. IT can't do anything about the rate of change in the business, for example, but it can build flexible, responsive systems that can potentially keep up, he said.
Needed: Big-picture thinking
But senior IT leaders aren't just focused on flexibility; they're also interested in knocking down stove pipes and building holistic systems that work across the enterprise, according to Kappelman.
He draws this conclusion from the CIO survey's skills questions. Architects, for example, featured prominently in questions about the most important "hard skill" for the organization. Data/information architects ranked third, application and solution architects ranked fifth, enterprise architects ranked sixth, and user interface/user experience/usability architect ranked ninth. "An architect is really a translator, a drawer of dreams. They translate between the owner, the planner, whoever it is … and all of the specialists you need to deliver," he said.
The survey also asked what soft skills are most important to an organization. There, respondents pointed to strategic thinking/strategic planning (ranked second), change management (ranked fourth), systems thinking (ranked seventh) and project management (ranked ninth). "All of those things revolve around the need to understand the big picture," Kappelman said. "And the big picture is what you need to have in mind when you're trying to get your systems more agile."
The big question for Kappelman, though, is whether the shift he's seeing in the 2015 survey data will stick. To answer that question, Kappelman will have to wait for next year's results. And if the shift in focus from business to IT agility is sustainable, "then we really do start to solve that problem of not just getting aligned, but staying aligned, which is really hard," he said.
Let us know what you think of the story; email Nicole Laskowski, senior news writer, or find her on Twitter @TT_Nicole.
Next Steps
Read about how CIOs are exploiting the cloud model to benefit their businesses